New home-visiting programme in Better Start Bradford
New home-visiting programme in Better Start Bradford
Edwina Lintin, MECSH Implementation Champion at Better Start Bradford, describes how local health visitors are embracing an approach developed in Australia.
Better Start Bradford is supporting the implementation of the Maternal Early Childhood Sustained Home Visiting (MECSH) programme with health visitors from Bradford District Care NHS Foundation Trust (BDCFT) in the Better Start Bradford area and the Bradford East area.
MECSH was designed in Australia to provide structured support to families at risk of poorer maternal and child health development outcomes, delivered by the health visiting service.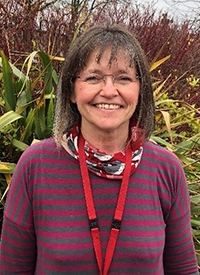 Originally titled the Miller Early Childhood Sustained Home visiting programme, MECSH was a program of intervention and research conducted in the Miller/Green Valley area of south western Sydney.
The MECSH trial was the first Australian randomised trial to determine the impact of a comprehensive and sustained nurse home visiting program, commencing antenatally in a population group living in an area of known disadvantage.
It has already been implemented in the south of England, with Bradford being the first site in the north to adopt it.
The programme has a structured visiting schedule with core modules to work through with parents, based on the best evidence, to enable their child to grow, develop and reach their milestones.
Modules include: learning to communicate; promoting first relationships; and healthy beginnings.
One module being incorporated in Bradford, is 'HABIT' (Health visitors delivering Advice in Britain on Infant Toothbrushing). This was devised locally by Dr Peter Day (Professor and Consultant in Paediatric Dentistry at Leeds University) and promotes good oral health for toddlers and children to prevent tooth decay, and missing and filled teeth – a major issue for children in Bradford. The HENRY programme, which supports the whole family to make positive lifestyle changes, will also be promoted to ensure families benefit from other activities and support available in their local area.
Health visitors were initially trained in February 2020, but implementation of the programme was delayed due to Covid-19.
There have since been changes to the health visiting delivery model and work has taken place around how to deliver MECSH alongside the new model. It was decided to pilot MECSH in Bradford East, and training for the health visiting teams in this area is currently being organised. Work is also underway to look at how the work will be evaluated with the Innovation Hub alongside colleagues at Better Start Bradford and Bradford District Care Foundation Trust (BDCFT).
By the beginning of April, we trained over 30 Health Visitors and have received some great feedback from those taking part:
'We can see that families would really benefit from this'
'It looks a great programme'
'We really like the modules and the practitioner handbook gives a really clear structure,'
'As MECSH is based on prevention, it really fits in with the health visitor's role, especially in the current challenging climate'
Delivery of the new way of working is due to start around April 2021 – great news for families in Bradford East.
For more information, please contact Edwina Lintin: edwina.lintin@betterstartbradford.org.uk
Edwina Lintin is MECSH Implementation Champion at Better Start Bradford
About A Better Start
A Better Start is a ten-year (2015-2025), £215 million programme set-up by The National Lottery Community Fund, the largest funder of community activity in the UK. Five A Better Start partnerships based in Blackpool, Bradford, Lambeth, Nottingham and Southend are supporting families to give their babies and very young children the best possible start in life. Working with local parents, the A Better Start partnerships are developing and testing ways to improve their children's diet and nutrition, social and emotional development, and speech, language and communication.
The work of the programme is grounded in scientific evidence and research. A Better Start is place-based and enabling systems change. It aims to improve the way that organisations work together and with families to shift attitudes and spending towards preventing problems that can start in early life. It is one of five major programmes set up by The National Lottery Community Fund to test and learn from new approaches to designing services which aim to make people's lives healthier and happier
The National Children's Bureau is coordinating an ambitious programme of shared learning for A Better Start, disseminating the partnerships' experiences in creating innovative services far and wide, so that others working in early childhood development or place-based systems change can benefit.
Sign-up to join our mailing list.