Listening & learning from fathers' voices – A consultation with Nottingham dads
Listening & learning from fathers' voices – A consultation with Nottingham dads
Jane Flewitt, Marketing and Communications Manager at Small Steps Big Changes in Nottingham, describes plans to make dads an integral part of the programme's work.
Involving fathers has always been an important aspect of Nottingham's work.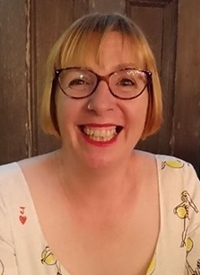 Our multi-agency Father Inclusive Practice Group meets regularly to ensure that involving dads is at the forefront of the work we do with families and services.
To support this work, in 2020 we commissioned Coram Family and Childcare to consult with Nottingham dads to understand their experiences of services, how things could be improved and also what's important to them. As we went into the initial Lockdown, the plans for this consultation had to be radically changed, with phone interviews with 40 fathers, an online survey completed by 49 fathers and online focus group with 9 fathers taking the place of face-to-face interviews.
Our recent webinar brought Megan Jarvie - Head of Coram Family and Childcare, Mark Williams - author, activist and founder of International Fathers' Mental Health Day, and the SSBC team together to discuss the consultation findings.
One of the areas which sparked real interest and debate from the consultation was the importance of dad's mental health.
'We know men are less inclined to talk, but I don't think it helps when mothers are proactively asked and fathers are ignored'.
These were the telling words of one dad. It was clear that there's a view that men are less willing to open up and as one of the interviews underlined:
'Oh yeah, I relate to that'…it's always hard to be the first person to open up'
This view was mirrored in the focus group as role modelling showed that once one dad started talking, this then gave space for others to do the same.
The topic of mental health was picked up by Mark Williams, who saw the importance of mental health of both mum and dad as going hand in hand. The need to educate dads and mums to recognise the signs and symptoms of a struggling partner was, in Mark's view, vital in ensuring that support was accessed.
Mark spoke about his own journey and struggles with mental health following the traumatic birth of his son. He also challenged the myth that men don't talk, citing his own experiences of holding conversations with men, and suggesting that these myths do little to help, rather they continue to make it difficult for men to access the support they need. He suggested that awareness raising and education would help normalise the challenges that fathers' experience.
The consultation showed gaps in the offer of support around mental health in both the perinatal and postnatal periods, with only 10% of dads being asked about, or offered support with their mental health since becoming a father.
In addition, 91% said it would have been useful to receive information about their own health or mental health. Specifically they wanted to know what was 'normal' and what to expect at different stages as this would help them identify when additional support was needed.
The consultation also identified that the times of greatest need for support were during pregnancy and in the first six weeks of their baby's life. Dads used words like 'overwhelmed', 'lost', and 'struggling' and whilst they recognised the importance of mum and baby being the priority, they also felt that they needed more information on the basics of looking after their new baby and how to support their partner.
'I just want a one stop shop for information…spending time looking for information means you're not with your kids.'
Dads also spoke about the need for more information which would help them navigate their route to being an actively engaged parent.
As a response to the consultation, we are looking at our whole Dads' agenda; with early development and priority areas of work including:
Production of a Fathers' Pack which is an information, advice and guidance resource for new and expectant fathers
Review of the "Think Dads" training for the Children's Workforce
Marketing and Communications activity which reflect the importance of fathers
Father inclusive practice highlighted as a requirement within all commissioned services
Delivery of mental health training to Children's Public Health Nursing, with a dedicated training session on paternal mental health planned for this autumn
Review of the Children's Public Health Nursing Standard Operating Procedure
Including a dedicated page for fathers on the SSBC website as a "One Stop Shop" for information
Establishing a Fathers Advisory Group for continued consultation with local dads.
With these plans in place, we are looking forward to dads playing a central part in how we support local babies, young children and their families to enjoy better outcomes.
Jane Flewitt is Marketing and Communications Manager at Small Steps Big Changes in Nottingham.
A summary of the Coram report is available on www.smallstepsbigchanges.org.uk/news
Further reading:
https://www.nct.org.uk/about-us/media/news/dads-distress-many-new-fathers-are-worried-about-their-mental-health
https://www.mentalhealth.org.uk/blog/fathers-day-focus-young-fathers-and-mental-health
https://uk.movember.com/story/view/id/12278/nearly-half-of-british-fathers-struggle-with-lack-of-social-interaction-during-covid-19
https://dadmatters.org.uk/wp-content/uploads/2020/09/MARK_WILLIAMS_FATHERS_REACHING_OUT_PMH_REPORT10_SEP_2020-2.pdf
About A Better Start
A Better Start is a ten-year (2015-2025), £215 million programme set-up by The National Lottery Community Fund, the largest funder of community activity in the UK. Five A Better Start partnerships based in Blackpool, Bradford, Lambeth, Nottingham and Southend are supporting families to give their babies and very young children the best possible start in life. Working with local parents, the A Better Start partnerships are developing and testing ways to improve their children's diet and nutrition, social and emotional development, and speech, language and communication.
The work of the programme is grounded in scientific evidence and research. A Better Start is place-based and enabling systems change. It aims to improve the way that organisations work together and with families to shift attitudes and spending towards preventing problems that can start in early life. It is one of five major programmes set up by The National Lottery Community Fund to test and learn from new approaches to designing services which aim to make people's lives healthier and happier
The National Children's Bureau is coordinating an ambitious programme of shared learning for A Better Start, disseminating the partnerships' experiences in creating innovative services far and wide, so that others working in early childhood development or place-based systems change can benefit.
Sign-up to join our mailing list.