Launch of the new ACEs, Trauma and Resilience Strategy for Bradford
Launch of the new ACEs, Trauma and Resilience Strategy for Bradford
Gill Thornton, Head of Programmes at Better Start Bradford, looks at work to improve the outcomes of children suffering early traumatic experiences.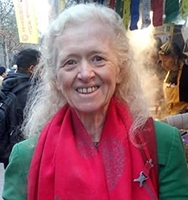 Better Start Bradford and its partners came together in March to launch the new Adverse Childhood Experiences (ACEs) Trauma and Resilience Strategy for the Bradford District.
The strategy is the culmination of a desire in Bradford to move forward with becoming a trauma informed and ACE aware city. The journey began in October 2018 when Better Start Bradford brought together partners across the district to improve understanding of ACEs and to look at how we could work together to address their impact.
To help raise awareness of ACEs during 2018, we initially did a 'tour' around our partners and stakeholders, showing the Resilience* documentary (see resources below).
We had an overwhelming response to the tour and the first multi-agency workshop we held resulted in us securing high level commitment from various partners, including Bradford Council Public Health, to develop a district wide ACEs strategy.
We set to work on initial plans and organised bespoke follow-up workshops to aid further thinking around schools and communities and worked with Public Health to set up working groups to involve the different stakeholders, including the community voice.
I am thrilled that the strategy has now been launched and we are delighted to be leading on the next steps along with other partners in bringing the strategy to life.
There is considerable enthusiasm about what this strategy could achieve. At the launch, Jo Howes, Senior Public Health Specialist (Babies, children and young people), Bradford Council, said: "We are thrilled to be partnering with Better Start Bradford alongside others to deliver the strategy across the district. Better Start Bradford has been integral to the work and brings a wealth of knowledge and expertise on prevention and early intervention with babies and their families. We plan to work together to deliver on the strategy considering the importance of the early years, the training of the workforce, understanding our communities and supporting schools as well as making sure the services that support our families are trauma informed."
Adverse childhood experiences have the potential to impact across the life of those that have suffered them, and there is a strong relationship between ACEs and the risk of developing poor physical health, mental health and social outcomes.
At the heart of the strategy is the aim to bring together work to meet the aspirations of Bradford, which are to:
Focus on early intervention and prevention, resilience and adversity
Support an ACE-aware and trauma-informed Bradford workforce and community
Develop the workforce so it is equipped to adequately support people who have been affected by ACEs
Embed ACE awareness into relevant policies, strategies, and commissioning processes
Implement an approved model of restorative supervision to support the health and wellbeing of the workforce in all organisations
Share best practice, learning from each other and being better together
The programme of work designed to deliver the strategy has some key working groups and the launch saw people invited to become part of these groups if they are keen to be involved. The working groups are: ACE Aware Schools, ACE Aware Workforce, ACE Aware Early years, ACE Aware Communities and Responding to ACEs.
If you are interested in finding out more about the strategy and to receive a recording of the webinar, access to the strategy document, details on the working groups and more, you are invited to join the mailing list
Resources
'Resilience' is a one-hour documentary, directed and produced by Robert Redford's son, James, that delves into the science which shows how extreme or prolonged stressful experiences in childhood can affect brain development, leading to health and social problems across a person's lifespan.
The film's tagline, 'The child may not remember, but the body remembers', captures the understanding that toxic stress is now one of the leading causes of everything from heart disease, cancer, substance abuse and depression and that extremely stressful experiences in childhood can alter brain development and have lifelong effects on health and behaviour. https://kpjrfilms.co/resilience/
Gill Thornton is Head of Programmes at Better Start Bradford.
About A Better Start
A Better Start is a ten-year (2015-2025), £215 million programme set-up by The National Lottery Community Fund, the largest funder of community activity in the UK. Five A Better Start partnerships based in Blackpool, Bradford, Lambeth, Nottingham and Southend are supporting families to give their babies and very young children the best possible start in life. Working with local parents, the A Better Start partnerships are developing and testing ways to improve their children's diet and nutrition, social and emotional development, and speech, language and communication.
The work of the programme is grounded in scientific evidence and research. A Better Start is place-based and enabling systems change. It aims to improve the way that organisations work together and with families to shift attitudes and spending towards preventing problems that can start in early life. It is one of five major programmes set up by The National Lottery Community Fund to test and learn from new approaches to designing services which aim to make people's lives healthier and happier
The National Children's Bureau is coordinating an ambitious programme of shared learning for A Better Start, disseminating the partnerships' experiences in creating innovative services far and wide, so that others working in early childhood development or place-based systems change can benefit.
Sign-up to join our mailing list.