Ideas Fund – encouraging innovation by communities
Ideas Fund – encouraging innovation by communities
What is the Ideas Fund and what does it do?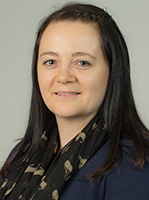 The Small Steps Big Changes (SSBC) Ideas Fund is a project that started in 2016 to encourage innovative ideas from community providers and groups, statutory providers and parents, on what activities and services they think their communities need and want.
It is an opportunity for partners to test out new ideas and get feedback about their project proposal, so they can refine their plans until they have a robust, impactful and well accessed activity for their community.
The final project could secure additional funding either from SSBC or other commissioners.
The Ideas Fund also enhances the ability of the SSBC Partnership to respond quickly and flexibly to emerging community needs, outside of the agreed activities of the programme.
The aims of the Ideas Fund are to:
Encourage bright ideas and local innovation to help improve the A Better Start outcomes
Support our commitment to parents having an equal voice in decision making throughout the programme
Learn from new approaches and promote shared learning
Projects must not duplicate or replace existing public or SSBC services
Evaluation is incorporated into the projects to support decision making on whether to continue to fund projects after the initial 12 months or scale up promising ideas to reach more people.
The Ideas Fund is open for applications annually around April and there is usually an eight week period for applications. Applications are accepted for between £1,000 and £6,000 and the total annual budget is £50,000.
Applications are submitted through our partner organisation – Nottinghamshire Community Foundation. NCF acts as a "broker" between people who care about their local community and the wide range of voluntary organisations, community groups and local charities who do the hands-on work to make a real difference where we live.
Once the fund is open for applications, SSBC offers 'Information days' for any interested people to come along and find out more about SSBC, the Ideas Fund and how to apply. We also provide tips and support with the application form process.
Involving parents
Once the application deadline has closed all of the applications are then submitted to our Evaluation panel. Members of this panel are representatives from the SSBC Partnership (including both parents and practitioners). The members are then supported through the evaluation process by NCF and SSBC reviews all submissions. To support our commitment to parents having an equal voice in decision making 50% of the panel are parent members from the SSBC Community Partnerships.
The panel then review each application in turn and feedback and comments are recorded by SSBC to pass onto applicants. At this stage applications are approved in 'principle' only. Quality assurance checks are carried out by NCF including legal, financial and safeguarding checks. The final approval for awarding the funding is made by the SSBC Partnership Board.
What great ideas has the IF supported?
Projects that came about because of the Ideas Fund include:
A free prenatal yoga class
Off the Bench – a parenting class for dads
New Shoots Toddler Group – outdoor activities for 0 to 3-year-olds
Storytelling Stay and Play – a pre-school early literacy group
Twiggletts – a nature play group.
What has the IF learned along the way?
From experience, we have found that several components of the Ideas Fund have contributed to its success.
As part of the Ideas Fund application all approved projects are invited to attend our project planning day. This is a chance to work with the projects to define the details of what, how and when they will deliver their project, as well as giving practical tips, advice and support about marketing, monitoring and evaluation.
We have had positive feedback about these sessions – 'Fab and very useful! Every section was straight to the point and allowed us plenty of time to work on each section whilst we were there and have access to everyone to ask questions'.
The planning day also enables the SSBC team to give any feedback from the evaluation panel to help support their project. We have found that this day really helps the SSBC team understand the project, encourages constructive feedback and provides networking opportunities for all the different projects. We ensure that we cover any learning we have from previous rounds and ask for feedback on the Ideas Fund process, to help us refine the overall project.
We also allocate a named advisor to each project. The advisor keeps in regular contact with the project, providing a point of contact for the project with the SSBC team and facilitating answers to queries. The advisor also carries out an internal evaluation of the project once it reaches the end. We have found that this works well and the projects really benefit from having one-to-one support from the team. However it is always difficult to judge how much support a project will need and this can have consequences for the advisor's workload. We have regular group meetings with all of the Named Advisors in the team to provide support and share learning.
Sheona Dalton is Business, Finance, Procurement & Contracts Manager at Small Steps Big Changes.
About A Better Start
A Better Start is a ten-year (2015-2025), £215 million programme set-up by The National Lottery Community Fund, the largest funder of community activity in the UK. Five A Better Start partnerships based in Blackpool, Bradford, Lambeth, Nottingham and Southend are supporting families to give their babies and very young children the best possible start in life. Working with local parents, the A Better Start partnerships are developing and testing ways to improve their children's diet and nutrition, social and emotional development, and speech, language and communication. The work of the programme is grounded in scientific evidence and research. A Better Start is place-based and enabling systems change. It aims to improve the way that organisations work together and with families to shift attitudes and spending towards preventing problems that can start in early life. It is one of five major programmes set up by The National Lottery Community Fund to test and learn from new approaches to designing services which aim to make people's lives healthier and happier
The National Children's Bureau is coordinating an ambitious programme of shared learning for A Better Start, disseminating the partnerships' experiences in creating innovative services far and wide, so that others working in early childhood development or place-based systems change can benefit.
Sign-up to join our mailing list