Giving parents and children a leading role in evaluation
Giving parents and children a leading role in evaluation
Being embedded in a community is a claim that many services make.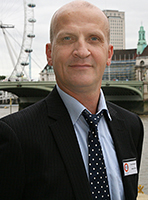 Whether you're providing support for children and families through health services, education or social care, a close relationship with the people who rely on your support is vital to your credibility, reputation and, most importantly, your effectiveness.
But how far would you go to engage with the local people whose welfare depends on the quality of the services you deliver?
Would you, for example, invest time and effort in training a group of local primary school children to take on the role of researchers? Would you be willing to entrust these children with investigating the effectiveness of an intervention designed to boost the home learning environment? Would you be prepared to listen to what they had to say?
This is precisely what is happening in Nottingham where the Nottingham Centre for Children, Young People and Families (NCCYPF) at Nottingham Trent University (NTU) with Small Steps Big Changes (SSBC) is closely involving parents and children in a bold evaluation of the impact of its work. SSBC knows it is embedded in its community – members of the public play an active role in designing and delivering many elements of the support it provides - but it wants to find out more about how being embedded in a community contributes to improving young lives.
Small Steps, Big Changes is one of five A Better Start partnerships funded by The National Lottery Community Fund to work in localities across England to improve outcomes in the early years, from pregnancy to age four.
Each of the partnerships is focused on specific aims, helping children and families to:
Improve their diet and nutrition
Develop good social and emotional skills
Build language and communication skills, to help them engage with the world around them.
In Nottingham, these objectives have led to the development of two important strands of work: A Family Mentor Service and the Dolly Parton Imagination Library.
The Family Mentors are local parents who are recruited to work closely with new families in the parts of Nottingham which SSBC is focused on supporting, in Aspley, Bulwell, Hyson Green and Arboretum, and St Ann's.
Through a series of home visits, each Family Mentor builds a trusting relationship with the family and child, helping them at each step of the journey through pregnancy, birth and into the early years.
Often the Family Mentor comes from the same part of the community as the family they are supporting, with a shared understanding of culture and language.
Each Family Mentor is trained to deliver early intervention activities in a way which is flexible and adaptable to the needs of the family. This means that they can offer support according to the different needs and priorities of each family.
Since it was set-up in September 2015, the Family Mentor programme has supported nearly 400 families and has become a well-established part of SSBC's work. So when it came to designing a qualitative evaluation of the programme, local parents played an integral part.
The evaluation team at the NCCYPF at NTU, recruited and trained local parents to become paid researchers for the university, gathering feedback directly from other families about their experiences of Small Steps at Home (a home visiting programme delivered by the Family Mentors). The peer researchers conducted surveys, analysed the results and presented their findings back to the evaluation team. They often described how the experience of being a central and valued part of the evaluation work raised their confidence and enthusiasm, and they made a significant contribution to understanding the impact of the service and how it can be improved.
The findings, due to be published shortly, suggest that Family Mentors develop strong supportive bonds with families. And the relationship is highly valued by the family, providing a welcome continuity in support and advice.
Building on this approach, the community was also closely involved in another part of the evaluation.
The Dolly Parton Imagination Library is commissioned by SSBC across its four wards and is closely linked to objectives around communication and language development. New parents in Nottingham are able to sign-up to the programme in the first year following the birth of their child, and thereafter receive monthly deliveries of books selected to fire their child's imaginations at different ages as they progress towards nursery, school and beyond.
Health visitors making home visits to conduct health checks following a birth, act as ambassadors for the Dolly Parton Imagination Library and are able to enrol children from birth.
The evaluation gathered the views of over 250 parents with children aged from one to three. But the evaluation team wanted to go further and understand children's experiences of how the books provided by the Dolly Parton Imagination Library were being used in families, who was doing the reading with children, and what could be improved?
And that's where local primary school age children come in. The evaluation team at the NCCYPF and SSBC designed an ambitious project working in partnership with Sycamore Academy, a local primary school in St Ann's.
Pupils whose younger siblings were enrolled with the Dolly Parton Imagination Library were enlisted to keep a diary of how they read with their brothers and sisters. This provided a chance for older children to take an active part in the work of the NCCYPF and SSBC.
Through their diaries, the children showed the enjoyment that siblings get from sharing books and how reading isn't just for bedtime.
The evaluation work underlines SSBC's commitment to involve children in families in every step of the programme – from co-producing services and support, through delivery and into the all-important stage of measuring impact. This work is not easy but adds greatly to the evaluation and shows that SSBC is a partnership – and a partnership that is truly embedded within its community.
The evaluation report will be published in early Autumn 2019 and will be available from the Small Step Big Changes website
Richard Newson is Senior Media and Communications Officer at the National Children's Bureau.
About A Better Start
A Better Start is a ten-year (2015-2025), £215 million programme set-up by The National Lottery Community Fund, the largest funder of community activity in the UK. Five A Better Start partnerships based in Blackpool, Bradford, Lambeth, Nottingham and Southend are supporting families to give their babies and very young children the best possible start in life. Working with local parents, the A Better Start partnerships are developing and testing ways to improve their children's diet and nutrition, social and emotional development, and speech, language and communication. The work of the programme is grounded in scientific evidence and research. A Better Start is place-based and enabling systems change. It aims to improve the way that organisations work together and with families to shift attitudes and spending towards preventing problems that can start in early life. It is one of five major programmes set up by The National Lottery Community Fund to test and learn from new approaches to designing services which aim to make people's lives healthier and happier
The National Children's Bureau is coordinating an ambitious programme of shared learning for A Better Start, disseminating the partnerships' experiences in creating innovative services far and wide, so that others working in early childhood development or place-based systems change can benefit.
Sign-up to join our mailing list