Getting the community together
Getting the community together
Emma Thirkill-Kirk looks at how LEAP in Lambeth attracts a representative community to engage with its events and services.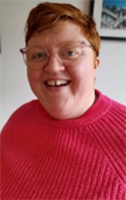 At Lambeth Early Action Partnership (LEAP) we are lucky enough to be situated in the diverse and thriving community of Lambeth. However, as many organisations know, this doesn't always translate to people from all backgrounds attending your events and using your services. At LEAP we have been able to break down these barriers by analysing our data and using feedback from parent volunteers to improve our communication and marketing activities.
LEAP runs many events throughout the year, all of which are free. These events are under the banner of themed festivals which take place over a few months. We run a series of special flagship events during the festival period alongside our usual sessions such as playgroups, outdoor learning, and 'baby and me' fitness classes. Since 2019, we've run 1,005 events and had 21,000 attendees.
This summer we hosted our 'Summer Festival of Family fun' across the borough, bringing the beach to Lambeth. We saw this as a fantastic opportunity to speak with new families and attract harder to reach families to these events.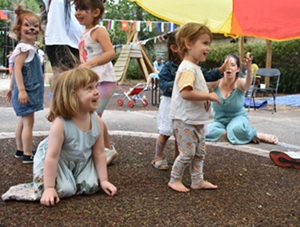 We spent time in the planning stages carefully deciding where to place events. We decided to hold the events in the estates that have low attendance to sessions, going directly to their doorstep. The events were really well attended, and we know from feedback afterwards that 88% of families would recommend the activity to a friend or colleague, which will encourage more local participation.
Our new autumn festival is 'Little movers and shakers' with four flagship 'Disco Tots' events, which celebrate music and dance from around the globe. Our first celebrates the music of Black origin in line with Black History Month. We will also have a Spanish, Portuguese, and Latin Music event. Both these groups are highly represented in Lambeth so it is important the events reflect the community.
We're also hosting an event on a Saturday to ensure we can attract more dads to join us and we've created a special 'under ones' event for families with very young children. We've used data to find these gaps in our attendees and are now planning more events to help them use our services. All this would not be possible without LEAP's commitment to close working with parents.
Parent voice is a vital part of everything we do at LEAP. We run regular 'people in the lead' sessions for parents to give us feedback on our events and services. This really helps inform our choices when planning events making sure that we do what works for parents. Most ideas for events, sessions and festival themes come from parent suggestions on surveys and people-in-the-lead sessions. Parents have told us they feel more involved because of these sessions.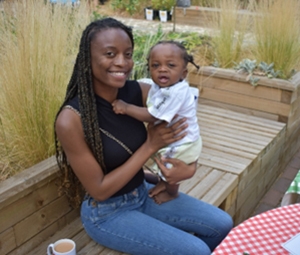 We also have a network of parent volunteers, who work within their community to support parents and encourage them to engage with our services. These parents know their own communities much better than we do, so they can pass the information on in a way that works for them. Our volunteers will help get posters and WhatsApp posts out into the community, which has been very effective.
It's important to us that our volunteers get something back for all the fantastic work they do. We do this with incentives and support. For example, we offer a free creche to anyone attending a feedback session and a voucher to say thank you. Our long-term parent champion volunteers get training, travel expenses and depending on their role, even personalised careers advice.
We've recently also set up a multilingual café that offers translation support to help people who do not have English as a first language to access services and support more easily, using parent volunteer interpreters. Lots of community services like the café run alongside stay and play events or creches so parents don't have the barrier of childcare preventing them from getting the support or respite they need.
When planning our communications, we take care to make sure that our community is reflected in our print and digital advertising, featuring children and adults from a diverse range of backgrounds on posters, leaflets and social media.
LEAP works hard to be a vital part of our community and this hard work is reflected in our results.
About A Better Start
A Better Start is a ten-year (2015-2025), £215 million programme set-up by The National Lottery Community Fund, the largest funder of community activity in the UK.
Five A Better Start partnerships based in Blackpool, Bradford, Lambeth, Nottingham and Southend are supporting families to give their babies and very young children the best possible start in life. Working with local parents, the A Better Start partnerships are developing and testing ways to improve their children's diet and nutrition, social and emotional development, and speech, language and communication.
The work of the programme is grounded in scientific evidence and research. A Better Start is place-based and enabling systems change. It aims to improve the way that organisations work together and with families to shift attitudes and spending towards preventing problems that can start in early life. It is one of five major programmes set up by The National Lottery Community Fund to test and learn from new approaches to designing services which aim to make people's lives healthier and happier
The National Children's Bureau is coordinating an ambitious programme of shared learning for A Better Start, disseminating the partnerships' experiences in creating innovative services far and wide, so that others working in early childhood development or place-based systems change can benefit.
Sign-up to join our mailing list