For Baby's Sake: Creating the best start in life for baby
For Baby's Sake: Creating the best start in life for baby
Melanie Farman, Development Manager at Blackpool Better Start, & Ged Docherty, For Baby's Sake Team Manager, look at work to undo the harms of domestic abuse.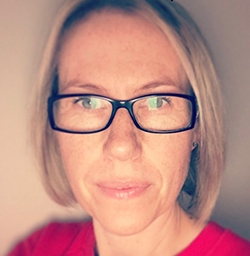 Domestic abuse can devastate lives for generations, with statistics identifying one in five children in the UK having experienced domestic abuse.
The recent For Baby's Sake research report found that 40% of parents who experienced domestic abuse said it occurred during their baby's first 1001 days from pregnancy until the baby's second birthday. Worryingly, ONS figures suggest that the number of domestic abuse offences recorded by the police in England and Wales during the pandemic has increased.
Blackpool has a large population of people with complex needs in terms of physical and mental health, employment, poverty, and intergenerational cycles of abuse. In 2018/19 the Department of Education ascertained that 3,635 children in Blackpool were deemed to be in need of some level of support.
The Blackpool Better Start partnership is united in our ambition to give every new baby in Blackpool a better start in life and one way we support our families with this is through our wider Healthy Child pathway which includes a complimentary suite of trauma informed programmes. Collectively, these aim to increase parenting capability and capacity and reduce key stressors.
In early 2020, we launched the For Baby's Sake programme to respond to the knowledge that domestic abuse is the most common concern identified for children in Blackpool. This programme was developed by the For Baby's Sake Trust (previously known as the Stefanou Foundation). For Baby's Sake is an innovative therapeutic programme aimed at protecting babies from the impact of domestic abuse and breaking harmful patterns in relationships. It is a manualised programme that starts antenatally and works with the whole family.
The Blackpool For Baby's Sake team comprises highly trained and qualified professionals who support expectant mums and dads, where domestic abuse is an issue.
The programme works to: help bring an end to the domestic abuse; overcome the impact of trauma, abuse or other significant difficulties in their own childhood; and support their baby's early development from pregnancy to age 2 years.
The programme uses a trauma-informed and attachment-based approach looking not at 'what is wrong with this parent' but 'what happened to this parent.'
Feelings are validated, and parents are encouraged to understand the trauma they have endured and its impact on their sense of self. This helps parents feel seen and heard. This is critical as it has been noted that amongst those parents recruited to the programme, a high percentage have experienced four or more adverse childhood experiences, indicating that, as intended, For Baby's Sake is reaching parents with childhood trauma histories.
The For Baby's Sake practitioners provide unconditional positive regard to build a relationship with both parents and support them to develop self-regulation which allows them to be better prepared to meet the needs of their baby. Self-regulation by adults is the first step to supporting their own children to self-regulate.
Emerging findings by a survey undertaken during lockdown by the For Baby's Sake Trust was released in February 2021. This report highlights the prevalence of domestic abuse amongst parents, particularly for those who experienced domestic abuse as children, and how lockdown has triggered feelings of trauma for some of these parents.
Although the For Baby's Sake programme in Blackpool is still relatively new, the findings from the wider evaluation of this programme by King's College London has found recognition that For Baby's Sake is the first of a kind with a unique approach – filling a gap UK and world-wide.
These findings are positive, however, what matters more is the impact the For Baby's Sake programme had on parents. Do they feel seen and heard, is it changing behaviours? One of our dads who has been engaged in this programme shares his thoughts:
'I feel that Blackpool actually care about dads………..you are the only professional who has treated me like a human being.'
Early interventions for domestic abuse such as the For Baby's Sake programme are necessary to promote healthy outcomes for children and prevent intergenerational transmission of abuse and trauma. We look forward to sharing more about this programme over the coming months and years.
Melanie Farman is Development Manager & Ged Docherty is Blackpool For Baby's Sake Team Manager at Blackpool Better Start.
If you would like more information please visit https://www.forbabyssake.org.uk/
Contact the Blackpool For Baby's Sake team
Read more about For Baby's sake research
About A Better Start
A Better Start is a ten-year (2015-2025), £215 million programme set-up by The National Lottery Community Fund, the largest funder of community activity in the UK. Five A Better Start partnerships based in Blackpool, Bradford, Lambeth, Nottingham and Southend are supporting families to give their babies and very young children the best possible start in life. Working with local parents, the A Better Start partnerships are developing and testing ways to improve their children's diet and nutrition, social and emotional development, and speech, language and communication.
The work of the programme is grounded in scientific evidence and research. A Better Start is place-based and enabling systems change. It aims to improve the way that organisations work together and with families to shift attitudes and spending towards preventing problems that can start in early life. It is one of five major programmes set up by The National Lottery Community Fund to test and learn from new approaches to designing services which aim to make people's lives healthier and happier
The National Children's Bureau is coordinating an ambitious programme of shared learning for A Better Start, disseminating the partnerships' experiences in creating innovative services far and wide, so that others working in early childhood development or place-based systems change can benefit.
Sign-up to join our mailing list.