Families Growing Together and Microgreens: two new gardening projects
Families Growing Together and Microgreens: two new gardening projects
Deborah Auty, Strategic Development and Communications Lead at A Better Start Southend, show's how two collaborative projects are getting families growing and connecting with nature in Southend.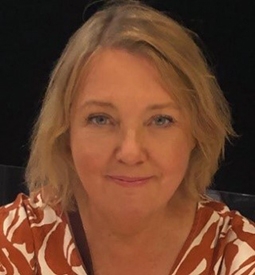 Almost every family has been affected by recent lockdowns, when the range of activities that families can enjoy together, and with others, has been restricted. For some it has had an adverse impact on mental health.
Research has shown the benefits of being outdoors, and in particular, taking up gardening, on mental wellbeing. We've launched two new projects this year which aim to bring families together through gardening.


Microgreens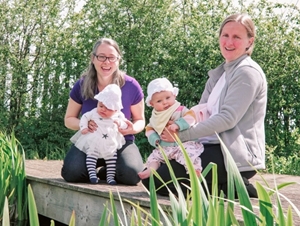 The first is Microgreens, which is funded through the A Better Start Southend Community Ideas and Development Seed Fund. Growing and harvesting vegetables to feed the family is a popular hobby for many parents, but a lack of knowledge, space and time can be obstacles to taking up this rewarding pastime.
So we got together with Cultiv8, a community organisation responsible for running projects all over the country, to provide kits to A Better Start Southend families who want to enjoy growing food from home.
The kits include all the materials needed: seeds for herbs and greens, videos to help support the process and even some fun worksheets and exercises to help young children learn the names of the things they are growing. We hope that the project will promote family wellbeing as well as help families grow their own nutritious food.
Families Growing Together
This second project offers the local community a chance to connect with one another, enjoy the outdoors and explore the benefits of nature through creative, family activities. We partnered with Essex-based mental health and wellbeing charity Trust Links whose therapeutic gardens offer great activities as well as providing mental health support for young families in Southend.
Speaking about the need for Families Growing Together, Victoria Dann, Head of Youth and Families Projects at Trust Links, said:
"The COVID-19 pandemic has highlighted a need for increased mental health support for families; we are so excited to open up our gardens and connect with local families, reducing isolation whilst helping people to experience the benefits of being outside."
We often find it difficult to engage with dads on our projects, so we are delighted to report that men make up nearly half of those parents interested in this project. Evidence of the projects strong appeal can be found in the promising results of a recent digital advertising campaign.
Families can pick up some gardening tips and share the joy of planting, nurturing and picking your own fresh fruit and vegetables together. With so many creative workshops and activities on offer, this project will support families in countless ways. From storytelling to gardening and cooking, sensory sand pit play and fun messy mud kitchens, 0-4-year olds and their parents can get involved in a wide range of activities that will help to promote social and educational development.
We're delighted to be forging a strong partnership with Trust Links on the Families Growing Together project. The two community garden sites at Shoeburyness and Westcliff host a variety of fun activities. Local families can enjoy time together, connect with the natural environment and meet others, enjoying a sense of community whilst giving their mental health and wellbeing a boost
Although Families Growing Together is available to all families living in our areas, we particularly invite referrals from professionals who feel that a particular family would benefit from access to their invaluable activities and wider support network. Trust Links' services are designed to support attendees' mental health and wellbeing, making these resources an invaluable tool for those struggling with their mental wellbeing.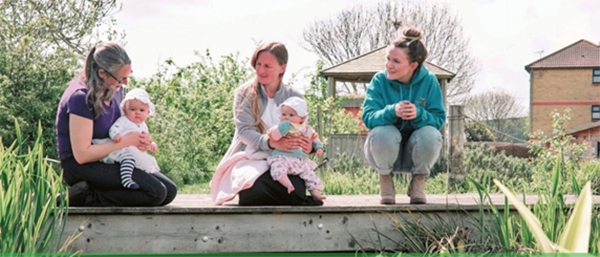 Further information
About A Better Start
A Better Start is a ten-year (2015-2025), £215 million programme set-up by The National Lottery Community Fund, the largest funder of community activity in the UK. Five A Better Start partnerships based in Blackpool, Bradford, Lambeth, Nottingham and Southend are supporting families to give their babies and very young children the best possible start in life. Working with local parents, the A Better Start partnerships are developing and testing ways to improve their children's diet and nutrition, social and emotional development, and speech, language and communication.
The work of the programme is grounded in scientific evidence and research. A Better Start is place-based and enabling systems change. It aims to improve the way that organisations work together and with families to shift attitudes and spending towards preventing problems that can start in early life. It is one of five major programmes set up by The National Lottery Community Fund to test and learn from new approaches to designing services which aim to make people's lives healthier and happier
The National Children's Bureau is coordinating an ambitious programme of shared learning for A Better Start, disseminating the partnerships' experiences in creating innovative services far and wide, so that others working in early childhood development or place-based systems change can benefit.
Sign-up to join our mailing list.