Empowering parents experiencing behavioural problems with their child
Empowering parents experiencing behavioural problems with their child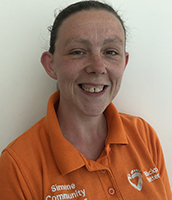 We know from evidence that being able to communicate effectively with our children is key to improving our interactions with them, and can help reduce negative behaviour. A study by Dr Crispin Day in 2012 discovered that effective parenting, characterised by consistent, supportive, and responsive childrearing practices, is critical to achieving positive developmental outcomes for children1. Empowering Parents, Empowering Communities (EPEC – part of Blackpool Better Start) has evidence of a short-term positive impact on child outcomes from at least one rigorous evaluation.
The 'Being a Parent' (BAP) course is a nine week intervention that has been developed for disadvantaged families experiencing behavioural difficulties with a child between the ages of two and 11. Parents attend nine weekly two-hour sessions that are facilitated by pairs of trained and supervised peer facilitators, and involves group discussions, demonstrations, roleplay and homework assignments. We have been running the programme in Blackpool for over two years and it is available to all parents in the town who have at least one child under the age of five.
Parents discuss self-care and the importance of looking after themselves to enable them to look after the people around them better. We focus on 'filling your jug' throughout the course and have group discussions to help the parents who are having challenges in self-care. We then move on to acknowledging and accepting feelings, valuing our children, child-led play, needs around behaviours, positive strategies for discipline and listening skills. The last session is a celebration of everything the parents have achieved and allows us to reflect on progress made. The programme is designed to equip parents with strategies for dealing with their children's feelings, and ways of communicating such as listening reflectively or spending special one-to-one time with a child.
The courses are organised by an EPEC Co-coordinator, who arranges venues, childcare and crèche facilities. Parents are invited to attend by the various professionals working in Blackpool such as health visitors, children centre staff and local childcare partners. There is also support from the wider Blackpool Better Start partnership with posters displayed in GP surgeries, libraries and community venues.
Parents are asked for feedback at three points during the course. The feedback from local parents has been overwhelmingly positive and many report improved relationships with their children and other significant people in their lives. One parent said: "Completing the course has changed my life; I feel I can communicate better with my children and my husband."
Another said: "It gave me the chance to reconnect with my children. Life runs away with you sometimes and it was an amazing experience. "
Parents are given the opportunity to train as Parent Group Leaders to enable them to also deliver the programme. The facilitators benefit from supervision every two weeks and at the end of the course they all gather together to reflect on successes and challenges from the past nine weeks. Having empathy and being kind is crucial when supporting parents, who may have very complex lives. One Facilitator said: "I have learnt that every person and their journey are different and it is important to be respectful about that."
"Parents respond really well to being praised positively. For some, they have never been praised before so it is really important that we as facilitators make sure we praise as much as possible."
Simone Moore is a Health Connector at Blackpool Better Start, and an Empowering Parents, Empowering Communities 'Being a Parent' facilitator.

1 BMJ 2012;344:e1107: https://doi.org/10.1136/bmj.e1107 (Published 13 March 2012)
About A Better Start
A Better Start is a ten-year (2015-2025), £215 million programme set-up by The National Lottery Community Fund, the largest funder of community activity in the UK. Five A Better Start partnerships based in Blackpool, Bradford, Lambeth, Nottingham and Southend are supporting families to give their babies and very young children the best possible start in life. Working with local parents, the A Better Start partnerships are developing and testing ways to improve their children's diet and nutrition, social and emotional development, and speech, language and communication.
The work of the programme is grounded in scientific evidence and research. A Better Start is place-based and enabling systems change. It aims to improve the way that organisations work together and with families to shift attitudes and spending towards preventing problems that can start in early life. It is one of five major programmes set up by The National Lottery Community Fund to test and learn from new approaches to designing services which aim to make people's lives healthier and happier
The National Children's Bureau is coordinating an ambitious programme of shared learning for A Better Start, disseminating the partnerships' experiences in creating innovative services far and wide, so that others working in early childhood development or place-based systems change can benefit.
Sign up to join our mailing list