Creating a parent, family and community hub
Creating a parent, family and community hub
Brooke Littlejohn, Project Manager at A Better Start Southend, considers the steps to setting up a family hub.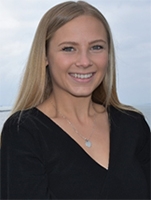 Co-production with parents is at the heart of our new service design. Our parent champions told us that they wanted a space in which to meet and work. We wanted a physical presence in the high street to better connect us to our community. One of our delivery partners had some shop front space in the town centre which was free. It felt as though the stars were aligned...
This was towards the end of 2019. You know what's coming next. No sooner had the business case been approved by our Programme Board, but Covid infections started to rise, and we found ourselves in lockdown.
So, we improvised.
As restrictions started to ease, we used the space to hold Covid-compliant meetings with individual families seeking help with specific challenges. We developed a virtual family community on Facebook that helped us reach out to parents and community groups to find out how they wanted to use the space.
The parent, family and community hub opened last Summer. It's transformed into a lively, busy venue offering parents a place to 'drop in' for peer-to-peer support and for children to have fun. It's now home to our YourFamily team and many different support groups.
Below is an example of a typical week at the Hub:
| | | | |
| --- | --- | --- | --- |
| Monday | Morning | Cuppa and chat | Drop-in playgroup session. The YourFamily team are on had to provide information or help with family issues |
| | Afternoon | Mindful Mums | Six-week course to boost mental wellbeing. Delivered by Specialist Health Visitors for perinatal health |
| Tuesday | Morning | Bump to Breast | All are welcome to meet for a chat and to ask or share any breastfeeding related questions |
| | Afternoon | Chaos and Calm | Weekly drop-in session for families with children with a disability under the age of two |
| Wednesday | Morning | Parenting Solo | Weekly drop-in and playgroup session for single or solo parents |
| | Afternoon | Tea and Tots | Drop-in playgroup session. Free hot drinks. Southend Storysacks library |
| Thursday | Morning | Chaos and calm | As above |
| Friday | Morning | Coffee morning | Monthly coffee morning session for families whose child is on the multidisciplinary waiting list or has a recent diagnosis related to concerns around communication, interaction or imaginative play |
What parents say about the hub:
'Hub was fantastic this morning. Lots of great people. Everyone was very supportive which I really needed today'
'My child and I had a lovely time at the hub today. Thank you so much guys for the love and care, and all you do to put a smile on our faces. I will definitely be back'
'Thank you for helping me complete all the forms for my course. I can't wait to start it. It was overwhelming looking at it all and trying to concentrate with my child needing me'
'A good space for working on a laptop and a lovely play area for the children. Well needed break from home. Really enjoyed seeing other parent champions and having encouragement with my coursework'
'A well needed safe place. I especially needed it today as was super anxious. I was overwhelmed and emotional so coming to the hub for a cuppa and a friendly face was so needed'
Why it's worked
Co-production: Families have worked with us to create a child-friendly space. One parent, a talented artist, painted a mural featuring our mascot PIP. We created different textures on walls for little hands to explore and we have storybooks in a range of home languages. Our parents reached out to community groups and online forums to capture ideas for the Hub. The sessions on offer reflect what parents told us they wanted.
The creche: Many of our sessions include a creche so that parents can talk with each other knowing that their children are safe and enjoying active play.
Location: The Hub is in the centre of town, just off the main High Street. Footfall is high and the friendly signage on the exterior demonstrates what it's for and that all are welcome.
What's next
The town centre is handy for many parents, but its not very local for some. We are exploring replicating the hub in different localities and spaces. We might look again at having a 'Hub on wheels', calling in different streets.
The hub is only open during weekdays. This excludes many working families, so we are considering trialling evening and weekend events.
Brooke Littlejohn, Project Manager at A Better Start Southend
About A Better Start
A Better Start is a ten-year (2015-2025), £215 million programme set-up by The National Lottery Community Fund, the largest funder of community activity in the UK. Five A Better Start partnerships based in Blackpool, Bradford, Lambeth, Nottingham and Southend are supporting families to give their babies and very young children the best possible start in life. Working with local parents, the A Better Start partnerships are developing and testing ways to improve their children's diet and nutrition, social and emotional development, and speech, language and communication.
The work of the programme is grounded in scientific evidence and research. A Better Start is place-based and enabling systems change. It aims to improve the way that organisations work together and with families to shift attitudes and spending towards preventing problems that can start in early life. It is one of five major programmes set up by The National Lottery Community Fund to test and learn from new approaches to designing services which aim to make people's lives healthier and happier
The National Children's Bureau is coordinating an ambitious programme of shared learning for A Better Start, disseminating the partnerships' experiences in creating innovative services far and wide, so that others working in early childhood development or place-based systems change can benefit.
Sign-up to join our mailing list