COVID-19: prioritising funding to support communities
COVID-19: prioritising funding to support communities
Matt Riddell describes how The National Lottery Community Fund is adapting its approach during this time of crisis to meet the needs of the communities it supports.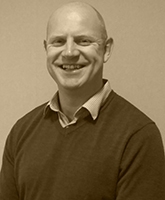 We know that many charities and community organisations across the UK are facing increasing challenges as a result of COVID-19 and we want to support those we fund as far as is possible right now.

We were disappointed – as many of you were too, no doubt – to see the pandemic force the cancellation of plans for celebrating A Better Start's fifth birthday – including the respective birthday parties and the NCB's 'Shared Learning' event.
We really appreciate all the time and resources that went into planning these events, but, ultimately, this was the right decision.
In this time of crisis, it is heartening to see the way our communities are coming together to support each other. The organisations we fund – including our A Better Start partnerships - are playing a crucial role in our communities – now more than ever. We are incredibly grateful for all of your efforts.
At The National Lottery Community Fund, we've been adapting our approach to be flexible to the people and organisations we fund and to honour our existing commitments to them.
We're looking to use up to £300m of National Lottery funding to help charities and our communities to recover from the crisis and to begin the process of re-building.
For the next six months, all funding decisions we make will prioritise getting funding to those groups best placed to support their communities at this vital time. In particular:
Organisations supporting people who are at high risk from COVID-19
Organisations supporting people most likely to face increased demand and challenges as a result of the COVID-19 crisis
Organisations which connect communities and support communities to work together to respond to COVID-19.
We're also delighted to confirm that the Government's new Coronavirus Community Support Fund opened for applications at 10am on Friday 22nd May.
This new funding stream makes available £200m in Government funding that will be aimed primarily at small to medium organisations in England.
For more information please visit our website: https://www.tnlcommunityfund.org.uk/.
Matt Riddell is Funding Manager at The National Lottery Community Fund.
About A Better Start
A Better Start is a ten-year (2015-2025), £215 million programme set-up by The National Lottery Community Fund, the largest funder of community activity in the UK. Five A Better Start partnerships based in Blackpool, Bradford, Lambeth, Nottingham and Southend are supporting families to give their babies and very young children the best possible start in life. Working with local parents, the A Better Start partnerships are developing and testing ways to improve their children's diet and nutrition, social and emotional development, and speech, language and communication.
The work of the programme is grounded in scientific evidence and research. A Better Start is place-based and enabling systems change. It aims to improve the way that organisations work together and with families to shift attitudes and spending towards preventing problems that can start in early life. It is one of five major programmes set up by The National Lottery Community Fund to test and learn from new approaches to designing services which aim to make people's lives healthier and happier
The National Children's Bureau is coordinating an ambitious programme of shared learning for A Better Start, disseminating the partnerships' experiences in creating innovative services far and wide, so that others working in early childhood development or place-based systems change can benefit.
Sign-up to join our mailing list.