Corona kindness - Helping establish a community hub
Corona kindness - Helping establish a community hub
Emma Eley from Blackpool Better Start describes her experience of being redeployed to a frontline community hub providing support during the pandemic.
Like many other programmes, Covid-19 and social distancing has meant our Blackpool Better Start team have moved to working from home. Those that could volunteered to be re-deployed to services helping with the response to Coronavirus.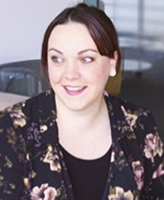 We are lucky in that we work in close partnership with local government, public services and other organisations, so we could put our efforts into centrally coordinated responses to the pandemic that would best help Blackpool residents and families.
Colleagues were able to go back to jobs and roles they had held previously, like health visiting and social work. Some have been helping deliver food parcels and doing welfare checks as part of food banks and I helped set up a community hub as part of Blackpool Council's Corona Kindness project.
Thankfully, as we work closely with the Blackpool Council, I was able to quickly sidestep into the new coordinator role. We were assigned two wards each and given a food bank to partner with, a flow chart outlining the help available and a list of volunteers in our wards who wanted to help and who we had to bring on-board.
A central hotline was set up to take calls, and requests for help were directed to the coordinator of the corresponding ward. From there we would call those residents and have a chat to see how we could help. The support we could offer ranged from organising a food parcel, a referral to a befriending service or organising a volunteer to pick up a prescription or walk their dogs.
As we learnt about local volunteer groups that were offering something we couldn't - or a local business that had started a new delivery service - the ward coordinators would update each other and our list of resources grew.
However, I learnt that even the most comprehensive resource list doesn't always have the answer and instead a bit of creative thinking always wins. This was highlighted by one of the families I helped in week one.
I first spoke to David in my first week in the role. David is self-isolating with his seven-year-old son who has asthma, and has presented with Covid-19 symptoms. David suffered a stroke recently so he is also worried about his own health.
The first request from David was to dispatch a food parcel to him and his son, and also to collect a prescription for his son's fever. David is a single dad and unable to read and write, and he was very anxious about how he would get food in the next few weeks.
He wanted to pay for food but couldn't write down phone numbers or access online ordering. As our volunteers were unable to collect money and shop on behalf of residents this was tricky. Through my fellow coordinators, I found a member of the public who was heading up a local volunteer group which had set up a shopping delivery service. Although a very busy man dealing with lots of incoming calls, I asked if he could phone David to take an order and if he could put a date in his diary to check up on him every week and he very kindly agreed.
I received a few more calls from David over the week and he ordered a second prescription. What I found was that mostly David just wanted to talk. He was very open with me about his loneliness, so I referred him to a befriending service so that he would have someone else to talk to.
He thanked me a few times for the help he had received which was lovely to hear, but I'm just glad we could help in a complicated situation.
Emma Eley is Communications Officer at Blackpool Better Start.
About A Better Start
A Better Start is a ten-year (2015-2025), £215 million programme set-up by The National Lottery Community Fund, the largest funder of community activity in the UK. Five A Better Start partnerships based in Blackpool, Bradford, Lambeth, Nottingham and Southend are supporting families to give their babies and very young children the best possible start in life. Working with local parents, the A Better Start partnerships are developing and testing ways to improve their children's diet and nutrition, social and emotional development, and speech, language and communication.

The work of the programme is grounded in scientific evidence and research. A Better Start is place-based and enabling systems change. It aims to improve the way that organisations work together and with families to shift attitudes and spending towards preventing problems that can start in early life. It is one of five major programmes set up by The National Lottery Community Fund to test and learn from new approaches to designing services which aim to make people's lives healthier and happier
The National Children's Bureau is coordinating an ambitious programme of shared learning for A Better Start, disseminating the partnerships' experiences in creating innovative services far and wide, so that others working in early childhood development or place-based systems change can benefit.

Sign-up to join our mailing list.