Community Engagement in a Virtual World: The Role of the Better Start Community Connector in the Context of COVID-19
Community Engagement in a Virtual World: The Role of the Better Start Community Connector in the Context of COVID-19
Debra Davies, Development Support Officer, and Jo Smith, Community Engagement Officer, with Blackpool Better Start describe the vital role of community connectors as services move onto online platforms.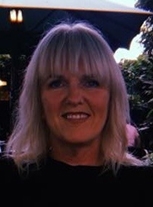 In the face of the COVID-19 pandemic and the public health crisis that it has created, social isolation and the reduction of universal and targeted education and support services has had a significant impact on families in Blackpool.
We recognised that families, now, more than ever, needed to continue to connect with the services and support that was available. It was crucial that we found ways to reach and support them during this period, particularly given what we know about the early years being such a critical window of opportunity for early child development.
Like many others, we were faced with wondering how we could continue to engage communities through virtual means, testing new models of delivery and engagement methods.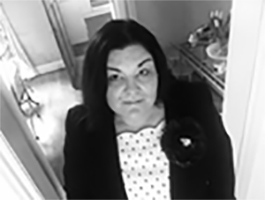 We based our initial responses on emerging evidence from the Early Intervention Foundation, as well as utilising previous consultation data and ongoing discussions with community members through existing services. We saw that further work was required to establish which means of communication is preferable and what available technologies parents are most comfortable with and have access to. However, this work needed to take place in tandem with providing a quick and responsive offer.
We initially used digital platforms and social media to enable Connectors to continue to deliver key Better Start messages. Connectors have, for example, filmed low resource activities and communications linked to key messages and early child development metaphors.
We knew that parents were being bombarded and overwhelmed by the pressure to provide high resource activities for their children, but our approach was to keep things simple, and to support families to engage with their children within the context in which they were living. Many families have no gardens or the income to spend on expensive craft materials. Our Connectors made sure that the activities they demonstrated could easily be replicated and also meant that families knew they weren't on their own.
Social media platforms have also enabled services to stay connected with communities and provided an opportunity for Connectors to continue to have dialogue with local families.
As lockdown measures slowly eased, and whilst social distancing measures still need to be adhered to, we responded by considering how Connectors could continue to engage communities, ensure meaningful contact and maintain the connections that they have developed.
We have now shaped the work of our Community Connector team to meet the demands of this new climate, whilst keeping the ethos of their work in regard to engaging and connecting the community to the right services at the right time.
Better Start Rainbow Bags: Community Engagement Resources – 'Ready for School' and 'New Parent' Packs
Our Community Engagement Pack resources were established as an important engagement tool for Community Connectors to continue to support their community. They consist of practical resources for parents/caregivers and infants or young children to be used within the home environment to support the parent/child relationship.
We launched our School Ready Packs during the summer holidays to support parents and children with the transition to school in September. Resources consisted of an age appropriate literacy book, provided by the Literacy Trust and resources to compliment the story. Other resources consisted of oral health resources, such as a tooth brush, toothpaste and timer, and vitamins for those children and parents who were eligible. Community Connectors then tailor each pack with relevant information and support materials following a conversation with the parent.
These packs are crucially the engagement tool to enable the Better Start Connector team to continue to connect with our communities and ensure that they know what is available to support them and identify what additional support may be required.
The project took place through August and uptake of the service has been very positive so far, with families being signposted to the services that they need and enabling us to have a greater insight into the needs of local families post covid-19.
249 packs were requested and successfully delivered to families across Blackpool, and families were supported to access essential and universal services, including oral health services, Citizens Advice appointments, Speech & Language support and advice about their child starting school. A number of families have been registered with their local Family Hub and parents were supported with Healthy Start applications, along with children's and women's vitamins being distributed to those eligible.
We are now about to replicate this approach for new parents, providing a few essential items but, most importantly, engaging in conversation and connecting with additional services where required. Whilst the resource packs have helpful contents, we know it's the power of attuned conversations and building positive relationships with parents and children that will support families and help them fulfil their potential.
About A Better Start
A Better Start is a ten-year (2015-2025), £215 million programme set-up by The National Lottery Community Fund, the largest funder of community activity in the UK. Five A Better Start partnerships based in Blackpool, Bradford, Lambeth, Nottingham and Southend are supporting families to give their babies and very young children the best possible start in life. Working with local parents, the A Better Start partnerships are developing and testing ways to improve their children's diet and nutrition, social and emotional development, and speech, language and communication.
The work of the programme is grounded in scientific evidence and research. A Better Start is place-based and enabling systems change. It aims to improve the way that organisations work together and with families to shift attitudes and spending towards preventing problems that can start in early life. It is one of five major programmes set up by The National Lottery Community Fund to test and learn from new approaches to designing services which aim to make people's lives healthier and happier
The National Children's Bureau is coordinating an ambitious programme of shared learning for A Better Start, disseminating the partnerships' experiences in creating innovative services far and wide, so that others working in early childhood development or place-based systems change can benefit.
Sign-up to join our mailing list.