Characters that change behaviour
Characters that change behaviour
At 23red our purpose is to change behaviour for the better through creative communications, so when the opportunity to develop a behaviour change campaign that would help give babies and children the best start in life, we were expertly placed to collaborate with The National Lottery Community Fund (TNLCF) and its A Better Start strategic funding programme.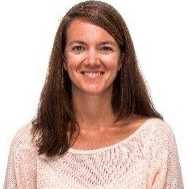 The challenge was made even more interesting, firstly due to the complex nature of A Better Start, with five partnerships and The National Lottery Community Fund all having an equal stake in the development of the campaign. Secondly, the detailed behavioural science from FrameWorks Institute that underpins the programme provided the challenge of turning a complex theory into simple and easy to understand communications for caregivers.
Having developed the Big Little Moments creative concept as part of the tender process, which all parties were very positive about, we were off to a great start and it gave us a basis to work collaboratively to evolve and refine it to ensure it would meet everyone's objectives.
The process for developing the campaign and aligning all stakeholders had the following key elements:
Campaign built on insight
At the outset of the campaign, we conducted visits to all of the sites, to meet the teams and get a better understanding of how the services are run, who the local audiences are, literacy/language/cultural differences, gather learnings on any previous local campaigns etc. Whilst all the sites are quite different in many respects, this helped us to understand the synergies between them to ensure that our campaign would be fit for purpose across all sites.
The FrameWorks Institute were involved at all stages of the creative development. Initially a deep dive session into the science from FrameWorks helped our account, planning and creative team fully understand what we needed to convey. Following this we would develop draft copy and then have working sessions with FrameWorks to review and refine. This process, as well as helping us get to the right solution quickly and efficiently, gave The National Lottery Community Fund and the A Better Start partnerships the confidence in the work and made approvals quite straightforward.
We conducted concept testing with parents in each of the five sites, to ensure that the creative idea would resonate and engage with families in all areas, that they understood the key messaging and that it motivated them to change their behaviour. The research findings were very positive, providing some helpful direction for tweaking copy and provided The National Lottery Community Fund and the A Better Start partnerships further reassurance in the work.
Ways of working established from the outset
We had a kick-off meeting with key representatives from each of the sites where we discussed ways of working and our scope of work.
Each stage of the development was shared with the sites at the same time with clear feedback deadlines. Each site provided feedback which we then consolidated across the sites. Where there were discrepancies between the sites or feedback that we didn't align with, we would escalate to The National Lottery Community Fund to agree a way forward. Where there was a significant challenge, the Fund would pick up directly with the sites to help to resolve. In the majority of instances, the challenges were easily resolved, and we would communicate these directly.
We had monthly contract calls with The National Lottery Community Fund to update on progress and discuss any challenges. Quarterly we had a contract meeting which the sites also attended. This helped ensure that all stakeholders were fully involved in the development of the campaign and that it aligned closely with their strategic objectives.
Core media plan with toolkit to allow each site flexibility to execute as required locally
With a small media budget and each site having different local channels through which to communicate the campaign, and learnings on which work best for their specific area, it was agreed that we focus on a core digital media plan that would work across all sites.
However, it is important that sites are able to amplify the campaign and make it as visible in their areas as possible. We therefore worked with the sites to develop a toolkit of assets (e.g. out-of-home marketing, radio script, posters etc) which would enable them to do this. We developed the core artwork templates for these, and the sites add their logo and manage any print/production and media booking requirements locally.
Collaboration with Ecorys to support a robust evaluation.
We have engaged with Ecorys at key points throughout the campaign development and activation. Ensuring they had the understanding of what we were developing and how it would be activated to enable them to develop an evaluation model.
With the campaign live, we share the monthly digital media data for them to build into the evaluation.
We are very proud that initial evaluation data suggests that the methodical, yet creative approach of the campaign is striking a chord with parents, carers and young children. Big Little Moments shows the potential for services in different areas to pool resources and create shared marketing campaigns for their services. With the right approach, what seems like a monster undertaking can produce something beautiful.
Emma Palmer-Taylor is Business Director at 23red.
About A Better Start
A Better Start is a ten-year (2015-2025), £215 million programme set-up by The National Lottery Community Fund, the largest funder of community activity in the UK. Five A Better Start partnerships based in Blackpool, Bradford, Lambeth, Nottingham and Southend are supporting families to give their babies and very young children the best possible start in life. Working with local parents, the A Better Start partnerships are developing and testing ways to improve their children's diet and nutrition, social and emotional development, and speech, language and communication. The work of the programme is grounded in scientific evidence and research. A Better Start is place-based and enabling systems change. It aims to improve the way that organisations work together and with families to shift attitudes and spending towards preventing problems that can start in early life. It is one of five major programmes set up by The National Lottery Community Fund to test and learn from new approaches to designing services which aim to make people's lives healthier and happier
The National Children's Bureau is coordinating an ambitious programme of shared learning for A Better Start, disseminating the partnerships' experiences in creating innovative services far and wide, so that others working in early childhood development or place-based systems change can benefit.
Sign-up to join our mailing list