Celebrating World Breastfeeding Week
Celebrating World Breastfeeding Week
Deborah Auty, Strategic Development and Communications Lead at A Better Start Southend, describes how an initiative to promote breastfeeding has succeeded.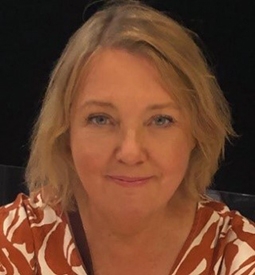 We joined in global celebrations for World Breast Feeding Week in August to promote the benefits of human milk and the opportunities to bond and communicate during feeding. About half of babies born in Southend are still being breast fed at 6-8 weeks. But we know that many mothers give up breastfeeding before they want to because they haven't had the right support or information.
Celebrations focused on a Southend Latches On event. This was a conversation between parents on their experiences of infant feeding. It was held during one of our regular group breastfeeding sessions and on Facebook Live.
Parents were joined by a panel of experts including an Infant Feeding Support worker, a member of Southend's public health team, a Group Breastfeeding Leader and two of our parent champions who are well-known local breastfeeding advocates.
The conversation started with experts and parents talking about the benefits of breastfeeding. Everyone's story was different, and almost everyone had to overcome their own individual challenges. We wanted to be inclusive in our approach, recognizing that there are different options available to parents which might include bottle feeding with human milk, chest feeding, mixed feeding.
The event was promoted through a video which was shared widely on social media channels by our partners, and which was played on the big screen of The Forum in the centre of our town throughout the week.
We also ran a social media campaign to bust popular myths on breastfeeding. In particular, it allowed us to support public health messages about feeling confident in having a Covid-19 vaccination whilst breastfeeding. Other topics covered were:
'Can I breastfeed if my nipples are not prominent?'
'How can I be sure that my baby is giving me enough milk?
'Can I continue to breastfeed if I go back to college or work?
'How can my partner help?' and 'Are sore nipples inevitable?'
The event gave us the opportunity to promote and celebrate the advances that have been made. A Better Start Southend has supported an increase in breastfeeding rates at 6-8 weeks through its 1-2-1 Breastfeeding Support service and provision of Breastfeeding Support Groups. Over half of all babies are being breastfed at 6-8 weeks, an increase of 6.5% year on year. This result bucks the local and national trends which unfortunately have seen an overall decline in breastfeeding rates over the past two years.
The theme for this year's World Breastfeeding Week was 'A shared responsibility'. We can all help protect, promote and support breastfeeding in our community. A key message was that everyone in Southend can play their part in making breastfeeding a comfortable experience for parent and baby.
We promoted Southend Loves Breast Feeding, an initiative championed by Southend Borough Council and A Better Start Southend that recognizes those venues, shops and community spaces that promote breastfeeding by welcoming nursing babies and offering safe and comfortable spaces in which to feed.
We hope that Southend Latches On will become an annual event. We were delighted by the attendance and the support that it received from parents, our partners and local politicians.
Our involvement in World Breastfeeding Week arose from a co-produced calendar of 'heartbeat moments' which has been agreed with parent champions and partners. We kicked off our campaign with a creative workshop of parent champions, colleagues and delivery partners in which we discussed different ideas on how to support the event. Parent champions and delivery partners alike were central to the planning and delivery of all our activities.
Our team at the 1-2-1 breastfeeding service provided clinical information to support the content use; the public health team supported our planning in relation to Covid-19 and liaison with Southend Loves Breastfeeding and the Bump to Breast group breast feeding team from YMCA hosted the Southend Latches On event.
Our parent champions were tireless in promoting and designing the event. Special mention should also be given to parent champion Jo Webb, a local and national breastfeeding advocate, who features in our promotional video. The event gave us a real focus in creating social change through the promotion of breastfeeding, and the support available, in our town. Proof indeed that co-production is a vital strength of all our work.
About A Better Start
A Better Start is a ten-year (2015-2025), £215 million programme set-up by The National Lottery Community Fund, the largest funder of community activity in the UK. Five A Better Start partnerships based in Blackpool, Bradford, Lambeth, Nottingham and Southend are supporting families to give their babies and very young children the best possible start in life. Working with local parents, the A Better Start partnerships are developing and testing ways to improve their children's diet and nutrition, social and emotional development, and speech, language and communication.
The work of the programme is grounded in scientific evidence and research. A Better Start is place-based and enabling systems change. It aims to improve the way that organisations work together and with families to shift attitudes and spending towards preventing problems that can start in early life. It is one of five major programmes set up by The National Lottery Community Fund to test and learn from new approaches to designing services which aim to make people's lives healthier and happier
The National Children's Bureau is coordinating an ambitious programme of shared learning for A Better Start, disseminating the partnerships' experiences in creating innovative services far and wide, so that others working in early childhood development or place-based systems change can benefit.
Sign-up to join our mailing list.