Blackpool Better Start's cost-of-living response
Blackpool Better Start's cost-of-living response
Vicki Morgan, Development Manager at Blackpool Better Start, lifts the lid on how the partnership is supporting families through the financial crisis.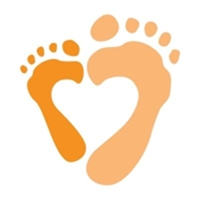 As we are all aware, the UK is in a period of unprecedented financial crisis with energy bills and food costs at an all time high.
A recent survey by the Blackpool Centre for Early Child Development found that the rising cost of living was feared by professionals to be the greatest challenge facing families this winter.
This, coupled with an increasing number of families struggling to access benefits, cope with rising interest rates, and afford basic amenities – is putting a significant strain on local families.
Within Blackpool Better Start areas, there has been an ongoing mission that all children born in the town will have equal and equitable access to the resources and opportunities that children in other areas enjoy, including having parents and carers that have the necessary support, skills and capacity to maximise child outcomes.
In Blackpool we have been working with the community to ensure, as best as possible, that families are maximising their financial income, whether that be through paid work or support from benefits.
For the past 12 months, the Health Connector team have a champion role of 'Money Saving Connector' who's role it is to link with local organisations and charities to ensure they have the most up to date information on the support and services available to families.
This includes helping families sign up to the Healthy Start scheme, signposting to Citizen's Advice services, and accompanying parents to debt counselling sessions.
The success of this role and the importance of providing support around the cost of living has ensued the team has a 'Cost of Living' connector too.
A recent Facebook poll with 50 of our parents found that 75% of respondents wanted help or advice on their energy bills, and that "keeping warm" and "food" also featured as the most common concerns.
As a result, we have now developed a timetable of 'Cost-of-Living Drop-ins', which are informal pop-up events in local community locations where families can access a financial check, get help completing forms and be signposted to more intensive support.
This month, we also ran our first 'Cost-of-Living Roadshow' which is a larger scale event and involved a marketplace of agencies to allow families to gain greater access to services such as Citizen's Advice, Electricity North West and The Food Partnership. 25 families attended the first event, and more roadshows are planned to run bi-monthly. The format and content of these events will be adapted to suit the needs of the community through regular collaboration.
We are taking a joined-up approach to support families in need this Christmas and are working with family hubs, children's social care, the discretionary fund, and The Salvation Army as well as the wider NSPCC and other third-party agencies.
The team are supporting families with young children to ensure that as many as possible receive a Christmas present this year including the children of care leavers in Blackpool.
Families with older children will be signposted to the teams in the family hubs where 'Christmas Hubs' have been created with a thoughtful approach to gifting and where cost-of-living follow-on support will be offered.
About A Better Start
A Better Start is a ten-year (2015-2025), £215 million programme set-up by The National Lottery Community Fund, the largest funder of community activity in the UK.
Five A Better Start partnerships based in Blackpool, Bradford, Lambeth, Nottingham and Southend are supporting families to give their babies and very young children the best possible start in life. Working with local parents, the A Better Start partnerships are developing and testing ways to improve their children's diet and nutrition, social and emotional development, and speech, language and communication.
The work of the programme is grounded in scientific evidence and research. A Better Start is place-based and enabling systems change. It aims to improve the way that organisations work together and with families to shift attitudes and spending towards preventing problems that can start in early life. It is one of five major programmes set up by The National Lottery Community Fund to test and learn from new approaches to designing services which aim to make people's lives healthier and happier
The National Children's Bureau is coordinating an ambitious programme of shared learning for A Better Start, disseminating the partnerships' experiences in creating innovative services far and wide, so that others working in early childhood development or place-based systems change can benefit.
Sign-up to join our mailing list