A Festival of Conversations
A Festival of Conversations
Carolyn Smith from A Better Start Southend describes how a series of events for families, early years practitioners and system leaders has got the town talking.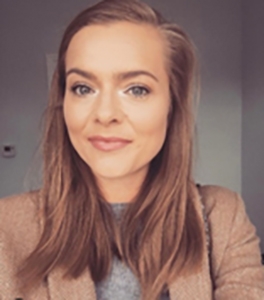 Raising Southend was a programme of thirty events and activities taking place across Southend from Monday 13th September to Sunday 26th September 2021. It was aimed at all families across Southend who are either expecting a baby or with children under the age of four, and for the professionals in Southend who design and provide services to support them. Over 400 participated and all events were free.
What we wanted to achieve
The purpose of this festival was to create opportunities for conversations between families, community groups and services in Southend through moments of shared creativity. We all want Southend to be the best place in which to be a parent and raise a child, so we wanted to provide opportunities for our community to talk with each other about how we can make this vision for Southend come true.
What we did
The programme was created through a steering group made up of parent champions, our staff and our engagement partner SAVS. We were also supported by Studio3 Arts, an Essex-based production and events company that specialises in community engagement. The team wanted to ensure that the programme included something for everyone, not just professionals and parents, but children also.
It was events that catered for children that proved to be the most popular, 'selling out' quickly to the point where we had to set up waiting lists. There were story time sessions from drag artist, Mama G, at the library and on the beach with a free chip supper. We had street artists on the high street and an under 5's Tot's Rave to close off the festival.
Next most popular were the masterclass sessions aimed at both early years professionals and parents on subjects including speech and language development, supporting breast feeding and autism.
Opportunities to try new things such as family yoga and learn about open-ended play also sold-out.
We also offered a number of opportunities to meet systems leaders and community leaders over a cup of coffee or a Sunday stroll. These individual events were hosted by Southend's Cabinet Member for Children and Learning, our local Public Health Director, Southend Borough Council's Executive Director for Children and Public Health, the Chair of Mid and South Essex Care Partnership, our local CCG, our Youth Council, South Essex Caribbean and African Association and many others.
System leaders and parents reflected that although these events attracted smaller numbers, they gave space for rich discussions and powerful relationship-building.
What our parent champions said
As always, the festival succeeded because of the involvement of our parent champions and the support of SAVS, our community engagement partner.
At a launch event in which the festival was opened by Southend's Mayor and attended by local councillors, systems leaders and partners, speeches from two of our parent champions set the tone for the conversations ahead:
'My words are not what this festival should be about. It should be about community, about listening and actually hearing what's being said, as well as hearing what's been left unsaid.' -Parent Champion, Jo Webb
'A group of people listening to my words. I'm using those words to ask you to be open to these conversations. Try to look beyond your privilege and notice those whose voices are quieter.' - Parent Champion, Lucy
What we learned
Months of restrictions meant that people really enjoyed the opportunity to meet people 'in real life'. We had a team of rapporteurs who issued postcards to captures people's thoughts and experiences. A full evaluation is still underway.
In retrospect we had too full a programme – 30 events over 2 weeks was a lot to organise and promote. We also underestimated the number of people who might register for a free event and then have a change of heart. On balance about two thirds of those who registered turned up to the event itself. Typically, in non-Covid times organisers would be more inclined to allow events to be over-subscribed, but we were conscious of the need to protect people from over-crowded spaces
Would we do it again?
We certainly will. We learned so much about what it takes to create and deliver a popular programme that stimulates conversation and debate as well as offering activity and fun. We will start our planning as soon as we complete our evaluation. We are so thankful to the partners, parents, systems leaders, community leaders and our own team for their enormous contribution and hard work.
About A Better Start
A Better Start is a ten-year (2015-2025), £215 million programme set-up by The National Lottery Community Fund, the largest funder of community activity in the UK. Five A Better Start partnerships based in Blackpool, Bradford, Lambeth, Nottingham and Southend are supporting families to give their babies and very young children the best possible start in life. Working with local parents, the A Better Start partnerships are developing and testing ways to improve their children's diet and nutrition, social and emotional development, and speech, language and communication.
The work of the programme is grounded in scientific evidence and research. A Better Start is place-based and enabling systems change. It aims to improve the way that organisations work together and with families to shift attitudes and spending towards preventing problems that can start in early life. It is one of five major programmes set up by The National Lottery Community Fund to test and learn from new approaches to designing services which aim to make people's lives healthier and happier
The National Children's Bureau is coordinating an ambitious programme of shared learning for A Better Start, disseminating the partnerships' experiences in creating innovative services far and wide, so that others working in early childhood development or place-based systems change can benefit.
Sign-up to join our mailing list.