A Covid-19 response to delivering Triple-P Positive Parenting Programme in Nottingham
A Covid-19 response to delivering Triple-P Positive Parenting Programme in Nottingham
Suzette Leach, Senior Project Officer with Small Steps Big Changes in Nottingham, describes how the city's positive parenting programme has adapted at pace.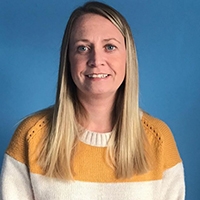 Since 2015, Small Steps Big Changes (SSBC) has been offering support to families through the Triple P Positive Parenting Programme.
This offer, delivered through our Family Mentors, has included both home visits and group sessions utilising Primary Care (a brief, individual intervention based on one or two main issues and making use of Tip Sheets) and Discussion Groups (a series of four one-off topic-based two-hour workshops).
Alongside this we funded training for Nottingham City Early Help Family Support Workers in Group Triple P (an eight-week comprehensive course).
This approach ensured that there was a varied offer of Triple P parenting support to suit the needs of all families, not only in the four SSBC wards (Aspley, Bulwell, Hyson Green and Arboretum and St Ann's) but also across Nottingham City as a whole.
To build on this work, a Triple P Implementation Group was established in 2019, with the aim of delivering the approach city-wide. This group brought together SSBC, including the commissioned Family Mentors, Nottingham City Early Help Service, and Nottingham CityCare (a 0-19 integrated public health nursing service) in partnership to:
Develop a combined training approach across partnership workforces to increase the Triple P offer
Share the experiences and learning from the SSBC Family Mentors across the partnership
Develop a consistent approach to delivery of Primary Care (and related tip sheets)
Develop a co-delivery model for Discussion Groups facilitated by SSBC Family Mentors and Early Help Family Support Workers in the SSBC wards
Ensure Group Triple P continues to run successfully across the City
Offer Discussion Groups to families outside of SSBC wards
Co-produce marketing materials with parents (led by the SSBC Marketing and Communications team), to present a positive message about parenting support.
At the start of 2020, our focus was on increasing the offer of Discussion Groups to families, this included considering new venues such as schools, expanding the Triple P offer by piloting Triple P Online (an eight session online parenting programme) and arranging a third cohort of training.
When lockdown happened, all development plans were paused, but we found ourselves presented with new challenges: mainly how would we continue to support families in Nottingham while:
Offices and venues were closed
Resources became more difficult to access
Our workforce were redeployed or working from home (many staff had to manage home schooling as well as home working)
Priorities and responses across organisations changed
Differing approaches to technology and virtual offers were prioritised.
Despite these challenges, we knew that families still needed parenting support and that need was likely to increase.
Across the partnership, we all adopted an initial offer of support using Triple P Primary Care and though delivery models varied, each organisation worked in ways which ensured families received support.
SSBC Family Mentors completed video calls with families, sharing resources during the call. The Early Help service developed a system of referral using an assessment phone call. A Triple P information pack containing useful resources was also posted out to families, followed by in-depth telephone sessions to discuss the Triple P materials and provide support.
Anyone already on waiting lists for any Triple P groups were contacted and offered the Virtual Triple P Primary Care instead. Triple P also produced a number of additional resources which were shared with families.
We increased the frequency of Implementation Group meetings so that the partnership could share learning, identify and develop new approaches and problem solve. This resulted in a pilot of Triple P Online, introduced at pace. To date, 10 families have taken up the opportunity to take part in Triple P Online, with two families already completing all eight sessions.
Throughout, we listened to our families and workforce, adapting as we needed to. We considered what support the workforce needed following the change from working face-to-face to offering support via phone or video calls and we took part in workshops hosted by Triple P to support our development plans.
As a partnership we are focused on what learning we take from this experience and which aspects of the changes we will keep to ensure the Triple P Positive Parenting offer in Nottingham City is as broad and varied as possible.
Suzette Leach is Senior Project Officer with Small Steps Big Changes in Nottingham.
About A Better Start
A Better Start is a ten-year (2015-2025), £215 million programme set-up by The National Lottery Community Fund, the largest funder of community activity in the UK. Five A Better Start partnerships based in Blackpool, Bradford, Lambeth, Nottingham and Southend are supporting families to give their babies and very young children the best possible start in life. Working with local parents, the A Better Start partnerships are developing and testing ways to improve their children's diet and nutrition, social and emotional development, and speech, language and communication.
The work of the programme is grounded in scientific evidence and research. A Better Start is place-based and enabling systems change. It aims to improve the way that organisations work together and with families to shift attitudes and spending towards preventing problems that can start in early life. It is one of five major programmes set up by The National Lottery Community Fund to test and learn from new approaches to designing services which aim to make people's lives healthier and happier
The National Children's Bureau is coordinating an ambitious programme of shared learning for A Better Start, disseminating the partnerships' experiences in creating innovative services far and wide, so that others working in early childhood development or place-based systems change can benefit.
Sign-up to join our mailing list.