SERV Wessex
SERV Wessex
SERV Wessex is a voluntary service that delivers medical essentials such as blood transfusions and medicines from hospitals to vulnerable patients via courier bike.
The group has just been awarded £10,000 for a new scooter. This means that thanks to National Lottery players, the group can help the community and local health services transport medicine, heart monitors and donated breast milk to the places it is most needed.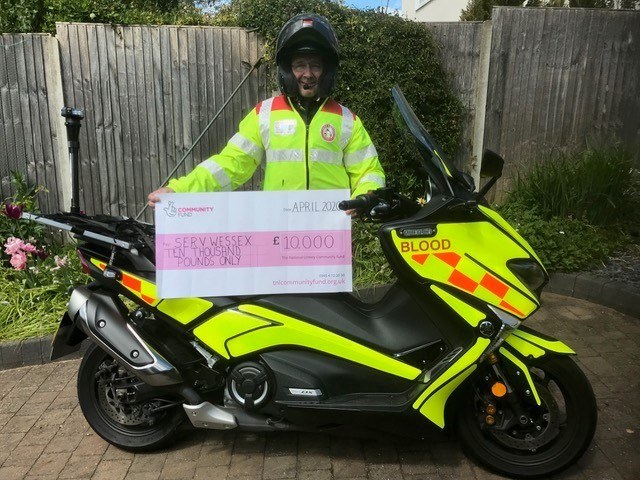 The grant comes at a vital time for SERV. Responding to the increased needs of their community during the COVID-19 crisis, their delivery numbers per week have almost tripled. The purchase of the scooter will help them make quick deliveries to patients in urban areas.
Project Lead at SERV, Robert says: "Thanks to this funding, we have been able to expand our provision and offer more help across the city during these difficult times."