National Lottery and IKEA partnership supports recovery from the pandemic in NI communities
Community projects from across Northern Ireland are celebrating today after being awarded funding from 'Places Called Home,' a UK-wide £1.5m pilot programme from The National Lottery Community Fund and IKEA UK.

Projects throughout the UK could apply for grants of up to £5,000 and 18 have been awarded in Northern Ireland totalling £74,706, to help people get involved in their community, create shared spaces and promote sustainable living. Click here to download a list of all grants awarded in Northern Ireland from Places Called Home.
Creggan Country Park in Derry/Londonderry have received a £5,000 grant to transform a former fishing shop into a community hub.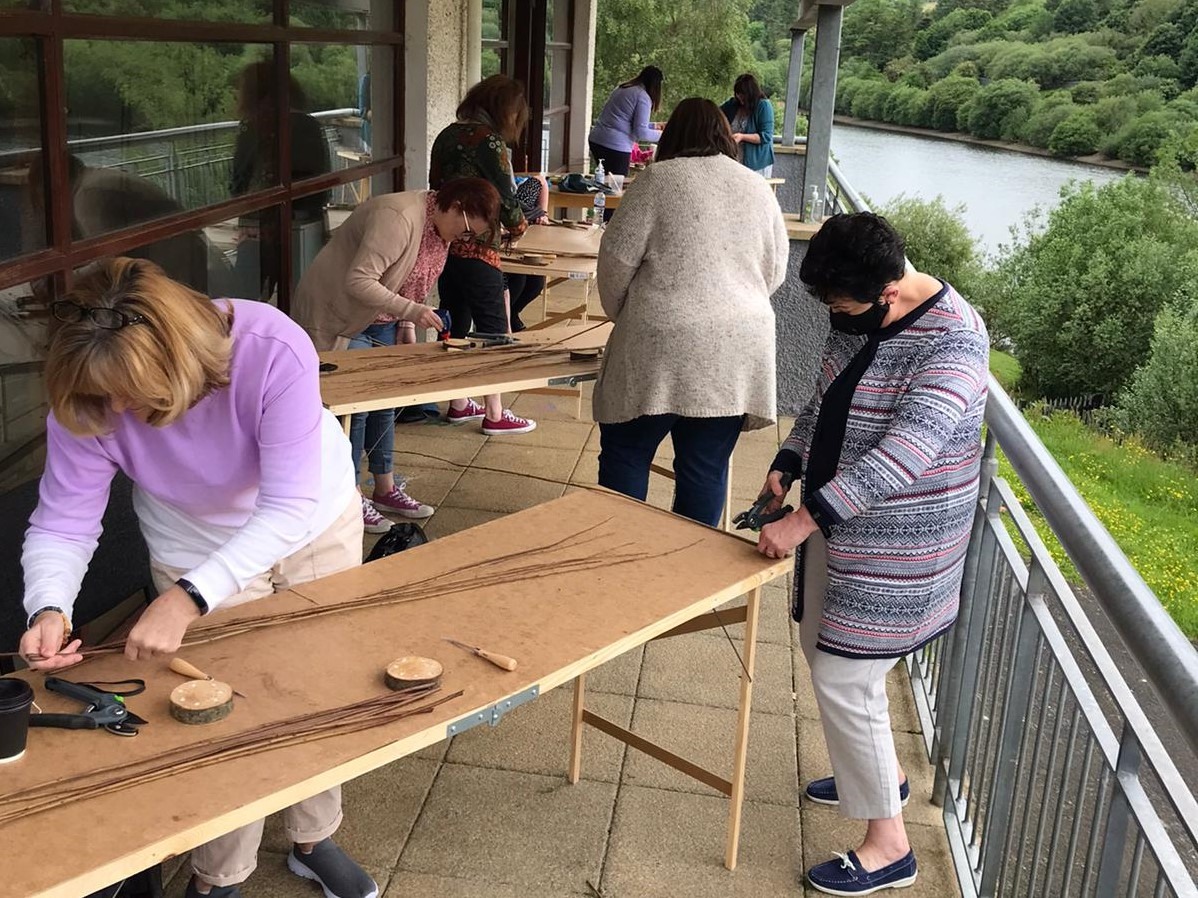 Karen Healy, Environmental Officer from Creggan Country Park said: "Thanks to this funding we will be able to create a place for people to come and get support. We want to build on partnerships and ideas gained from the pandemic and new services will include a community fridge to help address food poverty and reduce waste, picnic benches so people can meet up safely, play equipment for kids and nature themed workshops to help improve wellbeing.
"This money will allow us to create a place where people can turn to in difficult times and promote a more connected neighbourhood who look out for each other, helping the lives of everyone in the area."
Blackwater Community Barge Limited in Dungannon have also been awarded £1,886 to support newcomers to the country to make connections in the local area, through going out on a wheely boat on the river together and sampling foods from different cultures.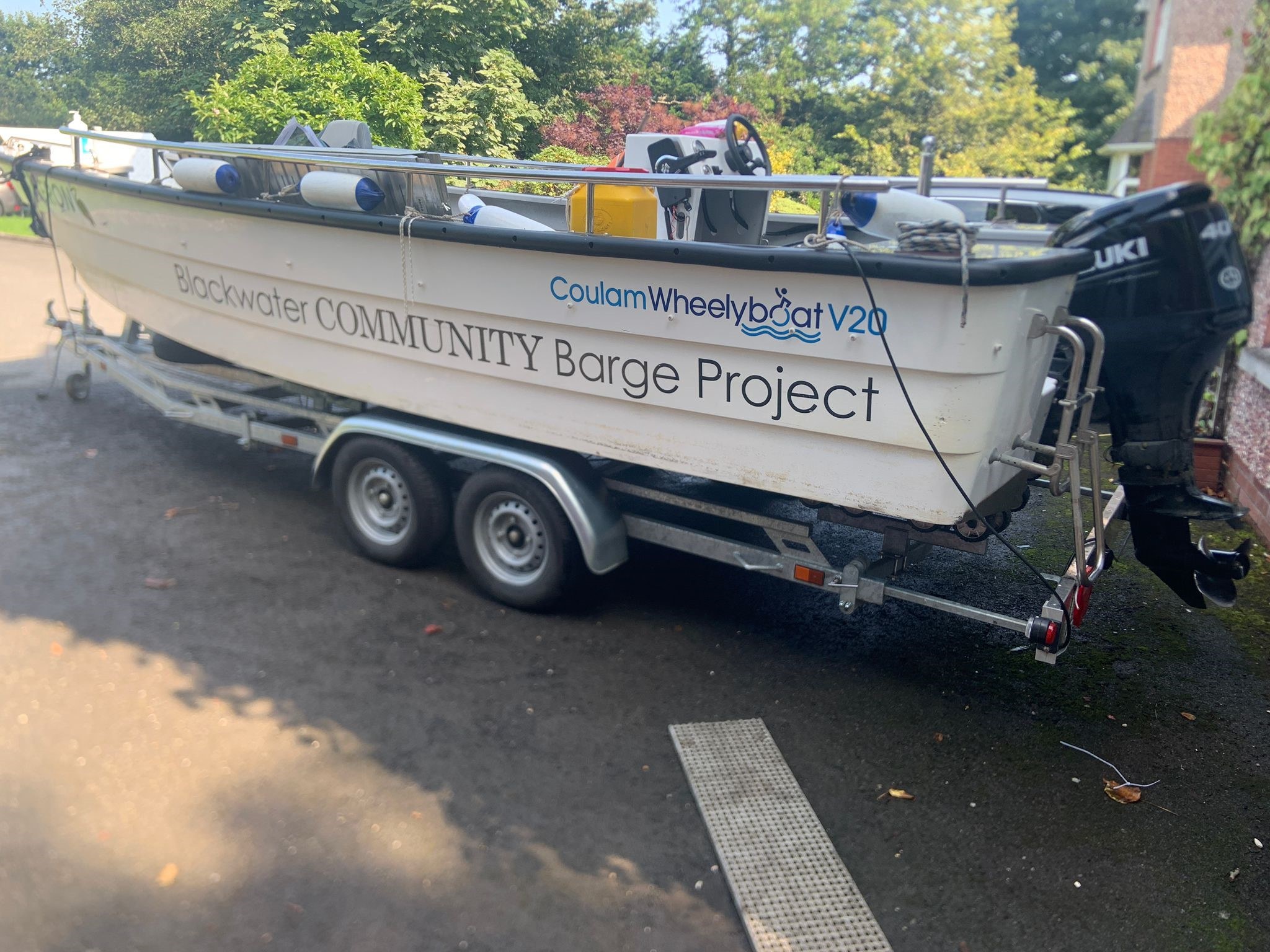 Andrew Trotter from Blackwater Community Barge explained: "The aim of this project is very simple - to give people new to the area a better understanding of Northern Ireland and our culture and to give our local members a better understanding of the cultures of those from Eastern Europe, all while building friendships and having a bit of craic.
"Thanks to this funding, we're delighted to have the chance to bring people together, strengthen the community in the area and improve wellbeing."
The Places Called Home programme aims to build on communities coming together during the pandemic to support each other and inspire them to take action around healthy and sustainable living, while learning from each other and building meaningful connections.
Paul Sweeney, The National Lottery Community Fund's NI Chair, said: "As we recover from the COVID-19 pandemic, it is clear that we can build on the energy and creativity we've seen to strengthen voluntary effort in local communities and enhance everyday life for local residents.
"We're delighted that together with IKEA and money raised through National Lottery players we have been able to support this across the UK with our pilot partnership and funding announced today."
Places Called Home is a small-scale UK wide pilot to test how a partnership between the largest funder of community activity in the UK works with the world's largest home furnishing retailer. Researchers are supporting the partnership to understand how both grant funding and a community of support and knowledge sharing can help deliver meaningful and lasting impact.
Hege Saebjornsen, Partnership Advisor at Ingka Group which IKEA is a part of said: "The COVID-19 outbreak has demonstrated how fragile the world is, reinforcing the need for collective resilience - for our neighbourhoods, our communities and our planet. Through this programme, we have an opportunity to make sustainable and healthy living accessible and affordable for everyone while also unleashing the skills, energy and enthusiasm of communities to take part in making a difference every day."
For more information on National Lottery funding visit https://www.tnlcommunityfund.org.uk/funding/northern-ireland

 
Download a list of all grants awarded in Northern Ireland from Places Called Home below