Half a million pounds for 'Gangster Jihadi' project
Half a million pounds for 'Gangster Jihadi' project
Almost £500,000 has been awarded to a Birmingham-based project which aims to tackle radicalisation and gang violence in the city. The cash injection has been made by the Big Lottery Fund, the largest funder of community activity in the UK.
KIKIT Pathways to Recovery, a social enterprise based on Stratford Road in Sparkbrook, will use the half a million pound National Lottery grant for its Gangster Jihadi project, which aims to address radicalisation, extremism and gang violence amongst young people.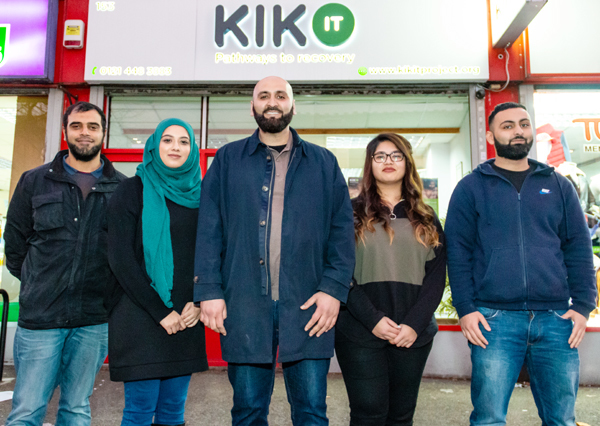 The project has been developed in response to a report* by the International Centre for the Study of Radicalisation and Political Violence, and after consulting with local young people.
People who have experienced gang culture themselves will mentor local young people at risk of radicalisation and gang activity, both in group sessions and as one-to-one support. Safeguarding training will also be provided to staff at local community organisations, front line services and mosques.
Additionally, workshops will take place in youth centres, local parks and health centres to educate the community on how to recognise signs of extremism. This will empower local communities to identify and challenge radicalisation and extremism, helping to prevent young and vulnerable people being drawn into these issues through gang activity. Local residents will also gain understanding and confidence in raising the alarm through the most effective channels.
To help achieve this, KIKIT Pathways to Recovery will be working with a range of local partners and services including Sparkbrook Neighbourhood Forum, Change Grow Live, West Midlands Police and local mosques.
Mohammed Ashfaq, Founder of KIKIT Pathways to Recovery, said: "We can't wait to get started on our new project which young people, who will benefit from the scheme, have helped us to shape and design. With their input we chose the name, 'Gangster Jihadi', which refers to the look that ISIS portray such as guns, beards, military style clothing and being part of a gang. This is a really fashionable trend that some young and vulnerable people aspire to and naming our project after this will attract their attention and help make us more relatable.
"It's important that we're also involving people from the community who have first-hand experience of the issues we're tackling, so they can understand and relate to the challenges others are facing.
"Thanks to National Lottery players, we will be able to bring local people together to create a more resilient and safer community, ultimately helping to combat radicalisation, extremism and gang violence in our city."
Matt Poole, Head of Regional Funding for the Midlands at the Big Lottery Fund, said: "We're proud to be funding this project, which aims to tackle an issue that is important to the local community. Young people have been put at the heart of shaping this scheme, which will create a more connected community that is equipped with skills to recognise and address radicalisation and gang culture."
The Big Lottery Fund distributes money raised by National Lottery players for good causes. Last year it awarded over half a billion pounds and supported over 11,000 projects across the UK for health, education, environment and charitable purposes. To find out more visit www.biglotteryfund.org.uk