How community organisations can offer volunteering opportunities for people of all ages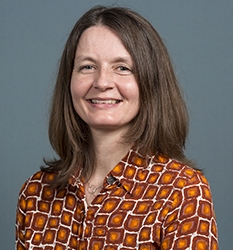 The Centre for Ageing Better, funded by The National Lottery Community Fund, is a charity working to create a society where everyone enjoys later life. Rachel Monaghan, Programme Manager at the Centre for Ageing Better, speaks about their guide for community organisations to help them make the most of the contributions of people of all ages.
The coronavirus crisis has been a difficult time for us all, with challenges and changes to our lives that no-one could have anticipated just months ago. But there have been silver linings. All across the country, communities have been pulling together to help those who have been shielding at home, or who have struggled to get to the shops for food or medicine. We've seen amazing acts of kindness from individuals, community groups and local businesses – and a staggering 750,000 people signed up to volunteer as NHS responders.
In more normal times, older volunteers are the backbone of communities, contributing billions of pounds to the economy through volunteering every year. Two thirds of people in their 50s and above usually make some form of contribution to their community.
For some people who normally help out in their communities, the pandemic has meant doing things a bit differently: we've heard wonderful stories of people finding new ways to help out through the crisis, for example, keeping in touch with people who are isolated via the phone or internet when restrictions meant they couldn't visit them in person. But others have been asked or felt they needed to step away from helping out in their usual ways. This is a huge loss, not just for the communities and organisations that rely on volunteers, but for those individuals who lose a sense of purpose and connection.
Helping out is good for us and good for our communities - but too many people find they cannot take part in ways that work for them, often because of factors like changing health needs, financial difficulties or when their lives and circumstances change because of events such as bereavement. Coronavirus has made many of these challenges even greater. And yet, it's never been more important for community organisations to make sure that everyone – regardless of their age or circumstances – has the flexibility and support to get involved.
At the Centre for Ageing Better we have been working with a group of community organisations up and down the country to test out new ways to do this. These organisations, like so many others, faced serious challenges to keeping their activities going when the pandemic hit but found new ways to adapt to ensure their volunteers and those offering support could continue throughout lockdown. Working with these groups, we've developed a guide for community organisations to help them make the most of the contributions of people of all ages. The guide is based on five actions:
Connect and listen – take time to understand people's individual circumstances
Focus on what matters to people – explore the different ways they want and are able to contribute
Play to people's strengths – make the most of people's diverse abilities and skills
Remove barriers – take steps to provide the support that people need, including for things like lack of confidence or self-esteem
Be flexible – create a range of opportunities to suit different people and their changing circumstances.
The pandemic has made it clear just how important our communities are, and the huge difference we can all make by helping out the people around us. It also showed just how much helping others supports our wellbeing and can give us a sense of purpose. In the months ahead, it's vital that everyone is able to get involved in their communities – no matter their age, health, or circumstances.
Alongside the Centre for Ageing Better, The National Lottery Community Fund also set up Ageing Better - a six-year, £78 million investment to improve the lives of people aged over 50 by addressing social isolation and loneliness within local communities.