Alcohol Exposed Pregnancies – raising awareness in Blackpool
Alcohol Exposed Pregnancies – raising awareness in Blackpool
Drinking alcohol during pregnancy can contribute to a range of birth defects. A campaign in Blackpool, based on evidence, has been telling local people about the dangers
By Annette Algie, Blackpool Better Start.
What is the impact of Alcohol Exposed Pregnancies?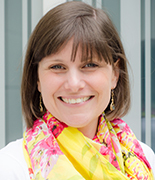 Alcohol exposure during pregnancy is a preventable cause of developmental birth defects. Consuming alcohol during pregnancy can result in a range of physical, cognitive, emotional and behavioural difficulties known collectively as Fetal Alcohol Spectrum Disorders (FASD).
At the severest end of the spectrum is Fetal Alcohol Syndrome (FAS). FAS is characterised by growth abnormalities, facial deformities and structural brain damage resulting in cognitive and behavioural dysfunction (Abel, 2012).
Individuals with FAS and FASD are prone to numerous secondary effects stemming from these primary disabilities, many of which are potentially preventable, including disrupted school experiences (Carpenter, 2011; Carpenter, Blackburn & Egerton, 2014), mental health problems, inappropriate sexual behaviours, alcohol and drug abuse, incarceration and retention in the justice system (Clark et al., 2004; Sayal, 2007; Streissguth, 1997).
Why is work around Alcohol Exposed Pregnancies necessary in Blackpool?
In the UK, it is estimated that between 40-75% of pregnancies are alcohol-exposed (O'Keefe et al., 2015; Popova et al., 2017).
Alcohol misuse in the North West of England is the worst in the UK. Public Health England figures (PHOF, 2018) show that Blackpool has double the rate of hospital admissions due to alcohol-related conditions compared to the England average (1,097 compared to 632 per 100,000) and double the number of alcohol related deaths (84.6 compared to. 46.2 per 100,000).
In 2017/18, the most recent year for which we have data, 14% of expectant mothers at the first booking appointment were consuming 3-6 units of alcohol per week. In 2018, Blackpool had 1,550 licensed premises (approximately one for every 90 residents) including 121 pubs and 157 off licences. With a high concentration of alcohol retail outlets and a high incidence of alcohol-related harms within the town there is believed to be a high prevalence of prenatal alcohol exposure.
Blackpool Better Start - Alcohol Exposed Pregnancy Campaign
Between 2015 and 2017, the Centre for Early Child Development (CECD) carried out research utilising a mixed-methods approach known as Q-Methodology. This sought to explore the local community's perspectives on preventing Alcohol Exposed Pregnancies. The research suggested that there was little awareness of the impact of alcohol exposure during pregnancy particularly at lower levels of consumption. There were four distinct sets of opinions on how to reduce Alcohol Exposed Pregnancies;
Personal Inertia - "Of course you should help them over there, but don't change things for me"
Collective Action - "It's a whole community issue, we need to raise awareness now"
Professional Empathy - "Professional understanding is key, be clear but positive"
Shock Intervention - "People should stop them, and shock them."
The research highlighted that there was a general agreement that raising awareness of the issue was important. Blackpool Better Start had previously committed to delivering four public health campaigns. Based on this research, it was decided to focus the first campaign on Alcohol Exposed Pregnancies.
In 2017, the CECD in conjunction with Blackpool Council Public Health conducted a consultation exercise with a range of professionals (e.g. police, midwives, and substance misuse teams) and community members from across Blackpool. Although there were differences between groups, the general consensus was that:
The issue needs to be portrayed as a whole community issue and promote the message of social responsibility to challenge societal acceptance of drinking in pregnancy.
It should be inclusive of all of those involved with pregnant women (e.g. dads, friends and family members) and should communicate a shared responsibility.
The message should be simple and factual, about the potential impact but with no medicalised terms (e.g. FASD). It should be short, clear and promote complete abstinence.
The campaign should not use images or messages (e.g. babies in bottles) that are too shocking as this may induce unnecessary guilt. It should also avoid depicting happy healthy babies and couples as this may undermine the seriousness of the issue and not have any impact.
It should be aimed at lower levels of consumption as those with more serious alcohol misuse issues were unlikely to be affected by a public health campaign.
What is the evidence that an Alcohol Exposed Pregnancies campaign will work?
There have been hundreds of campaigns produced around the world aimed at reducing drinking alcohol in pregnancy. However, many of these campaigns are either not evaluated or limited to measures of campaign recall and general awareness of the topic (Gilinsky, Swanson & Power, 2011).
A brief review of the literature highlighted 14 articles which assessed the effectiveness of a Parental Alcohol Exposure prevention campaigns:
Five studies reported good campaign reach, exposure and/or recall (Bazzo et al., 2012; Bazzo et al., 2017; Glik et al., 2001; Kaskutas & Graves, 1994; Lowe et al., 2010).
Seven studies stated that the campaign increased knowledge of the risks of alcohol consumption in pregnancy, including FASD (Burgoyne et al., 2006; Casiro et al., 1994; Chersich et al., 2012; Crawford-Williams et al., 2016; Glik et al., 2001, Hanson et al., 2012; Lowe et al., 2010).
One study reported an increased intention to abstain from alcohol in future pregnancies (France et al., 2014).
In a further two studies there was a self-reported reduction in alcohol consumption for non-pregnant women (Hanson et al., 2012; Kaskutas & Graves, 1994).
Finally, two studies reported on actual abstinence and a decreased likelihood of FASD (Bortes et al., 2015; Chersich et al., 2012).
Only Evans et al. (2012) reported non-significant results.
There are no published articles reporting studies from the UK.
Encouraging alcohol free pregnancy – 52%
Being a super mum/dad/nan/friend – 29%
No amount of alcohol is safe – 20%
Supporting friends/family to go alcohol free during pregnancy – 15%
Be your baby's hero – 14%
Implementation
Based on this research, a campaign was developed by creative agency We Are Brave, with the theme: "Be your Baby's Hero, Keep Alcohol at Zero". This featured members of the Blackpool community as superheroes who support pregnant woman to stay alcohol-free in pregnancy.
It was launched by a flash mob in Blackpool in November 2018. Since then, the campaign has been distributed widely across Blackpool using various forms of media (bus adverts, interactive screens, phone booths, posters and social media).
An evaluation of the campaign was commissioned to develop a pre, mid and post-campaign survey to assess the recall of the campaign by specific groups of people and also the impact of the campaign on perceptions of drinking alcohol in pregnancy.
The mid-point evaluation point included research with residents living in the Better Start Wards, with a 'core target' of women who either currently pregnant, trying to conceive or likely to be pregnant soon. The research was undertaken with 417 residents of which 197 were the core target (41%).
25% of the sample recalled the campaign unprompted with 48% recalling the campaign prompted. Within the core target sample this increased to 29% unprompted and 61% promoted. Of those residents who recalled seeing the campaign, the channels which were most memorable were buses (53%), poster of leaflet in GP surgery (18%) and Facebook (16%).
The message recall of the campaign was as follows:
Three in five of those in the sample feel that they became more concerned or aware of the harm caused to alcohol due to the campaign. Almost half agreed that the campaign made them stop and think. However, one in seven felt that the campaign was judgemental and the same proportion think it exaggerated the harms of drinking in pregnancy. Those who have been exposed to the campaign, when compared to those who are unaware of it are significantly less likely to believe it's ok to have 1 or 2 drinks, once or twice a week during pregnancy and are significantly more likely to state that no alcohol is ok during pregnancy.
The findings of the post-event evaluation survey will be published in Spring 2020.
References
Abel, E. L. (2012). Fetal alcohol syndrome and fetal alcohol effects. Plenum Press: New York and London.
Bazzo, S., Battistella, G., Riscica, P., Moino, G., Marini, F., Geromel, M., & Czerwinsky, L. (2012). Evlauation of the impact of the image used in a communication campaign to raise awareness about the effects of alcohol use during pregnancy. Alcohol and Alcoholism, 47(6), 657-662.
Bazzo, S., Black, D., Mitchell, K., Marini, K., Moino, G., Riscica, P., & Fattori, G. (2017). "Too young to drink." An international communication campaign to raise public awareness of fetal alcohol spectrum disorders. Public Helath, 142, 111-115.
Burgoyne, W., Willet, B., & Armstrong, J. (2006). Reaching women of childbearing age with information about alcohol and pregnancy through a multi-level health communication campaign. JFAS Int, 4, 17.
Carpenter, B. (2011). Pedagogically bereft! Improving learning outcomes for children with foetal alcohol spectrum disorders. British Journal of Special Education, 38, 1, 37-43.
Carpenter, B., Blackburn, C., & Egerton, J., (2014). Fetal Alcohol Spectrum Disorders: Interdisciplinary Perspectives (Eds). Routledge: London.
Casiro, O. G., Stanwick, R. S., Pelech, A., & Taylor, V. (1994). Public awareness of the risks of drinking alcohol during pregnancy: The effects of a television campaign: Child health Committee, Manitoba Medical Association. Canadian Journal of Public Health, 85(1), 23-27.
Chersich, M. F., Urban, M., Olivier, L., Davies, L. A., Chetty, C., & Viljoen, D. (2012). Universal prevention is associated with lower prevalence of fetal alcohol spectrum disorders in Northern Cape, South Africa: A multi-centre before-after study. Alcohol Alcohol, 47(1), 67-74.
Clark, E., Lutke, J., Minnes, P., & Ouellette-Kuntz, H. (2004). Secondary disabilities among adults with fetal alcohol spectrum disorder in British Columbia. Journal of Fundamental and Applied Science International, 2, 1–12.
Crawford-Williams, F., Fielder, A., Mikocka-Walus, A., Esterman, A., & Steen, M. (2016). A public health intervention to change knowledge, attitudes and behaviour regarding alcohol consumption in pregnancy. Evidence Based Midwifery, 14(1), 4-10.
Evans, W. D., Wallace, J. L., & Snider, J. (2012). Pilot evaluation of the text4baby mobile health program. BMC Public Health, 12, 1031.
France, K. E., Donovan, R. J., Bower, C., Elliott, E. J., Payne, J. M., D'Antoine, H., & Bartu, A. E. (2014). Messages that increase women's intentions to abstain from alcohol during pregnancy: results from quantitative testing of advertising concepts. BMC Public Health, 14, 30
Gilinsky, A., Swanson, V., & Power, K. (2011). Interventions delivered during antenatal care to reduce alcohol consumption during pregnancy: A systematic review. Addiction Research and Theory, 19(3), 235-250.
Glik, D., Halpert-Schilt, E., & Zhang, W. (2001). Narrowcasting risks of drinking udring pregnancy among African-American and Latina Adolescent girls. Health Promotion and Practice, 2(3), 222-232.
Hanson JD, Winberg A, Elliott A. (2012) Development of a media campaign on fetal alcohol spectrum disorders for Northern Plains American Indian communities. Health Promotion Practice, 13, 842-847.
Kaskutas, L. A., & Graves, K. (1994). Relationship between cumulative exposure to health messages and awareness and behaviour related drinking during pregnancy. American Journal of Health Promotion, 9(2), 115-124.
Lowe, J. B., Baxter, L., Hirokawa, R., Pearce, E., & Peterson, J. J. (2010). Description of a media campaign about alcohol use during pregnancy. Journal of Studies on Drugs and Alcohol, 71(5), 739-741.
O'Keffe, L. M., Kearney P. M., McCarthy, F. P. Khashan, A. S., Greene, R. A., North, R. A., Poston, L., McCowan, L. M. E., Baker, P. N., Dekker, G. A., Walker, J. J., Taylor, R., & Kenny, L. C. (2015). Prevalence and predictors of alcohol use during pregnancy: Findings from international multicentre cohort studies, Obstetrics and Gynaecology, 5, 7.
Popova, S., Lange, S., Probst, C., Gmel, G., & Rehm, J. (2017). Estimation of national, regional and global prevalence of alcohol use during pregnancy and fetal alcohol syndrome: A systematic review and meta-analysis. The Lancet, Global Health.
Sayal, K. (2007). Alcohol consumption in pregnancy as a risk factor for later mental health problems. Evidence-Based Mental Health, 10, 98–100.
Streissguth, A.P. (1997). Fetal Alcohol Syndrome: A Guide for Families and Communities. Baltimore; Paul H Brookes Pub.
About A Better Start
A Better Start is a ten-year (2015-2025), £215 million programme set-up by The National Lottery Community Fund, the largest funder of community activity in the UK. Five A Better Start partnerships based in Blackpool, Bradford, Lambeth, Nottingham and Southend are supporting families to give their babies and very young children the best possible start in life. Working with local parents, the A Better Start partnerships are developing and testing ways to improve their children's diet and nutrition, social and emotional development, and speech, language and communication. The work of the programme is grounded in scientific evidence and research.
A Better Start is place-based and enabling systems change. It aims to improve the way that organisations work together and with families to shift attitudes and spending towards preventing problems that can start in early life. It is one of five major programmes set up by The National Lottery Community Fund to test and learn from new approaches to designing services which aim to make people's lives healthier and happier
The National Children's Bureau is coordinating an ambitious programme of shared learning for A Better Start, disseminating the partnerships' experiences in creating innovative services far and wide, so that others working in early childhood development or place-based systems change can benefit.
Sign-up to join our mailing list