The National Lottery's 25th Birthday
The National Lottery's 25th Birthday

November 19th 2019 marks the 25th birthday of The National Lottery.
To celebrate this momentous milestone, and more than £40 billion that has been raised for good causes across the UK since 1994, The National Lottery family will be thanking National Lottery players with a range of events across the UK in the run-up to November 19th.

"I am delighted that since its launch 25 years ago, The National Lottery has raised an incredible £40 billion for good causes," said our CEO and Chair of The National Lottery Family Forum, Dawn Austwick.

"It strengthens our communities, powers our sports teams, protects the environment, unleashes creative talent and enhances quality of life for people across the whole country.
"It's all down to local people who choose to do amazing things with National Lottery funding. Grants have been awarded to 565,000 individual projects – that's the equivalent of 200 life-changing projects in every UK postcode district."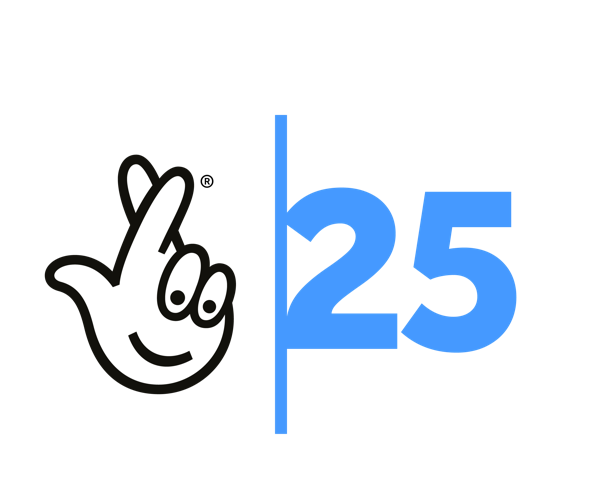 As a grant holder you've made a real difference to people and places in your local community and play an enormous part in National Lottery history.
Throughout the summer we'll be promoting the 25th Birthday and we want to ensure you have a role in these exciting celebrations too and can share your stories with the public.
The toolkit has been created to provide helpful information and resources for you to use as you celebrate your National Lottery funding, containing everything from ideas to images, key messages to social posts, logos to internal communications.

Celebrate with us
We would love you to tell us how you'll be celebrating on November 19th, share your National Lottery funding story with us or shine the light on someone connected to your project that's gone above and beyond to help your community thrive.